Flatulence, Rivalries & Kids: 'Boy Bands' Panel Kept It Lighthearted at '90s Con
A '90s Con wouldn't be complete without some appearances by famous boy band members. The 1990s were truly the golden age of boy bands featuring popular bands *NSYNC, Backstreet Boys, 98 Degrees, and so many more. Chris Kirkpatrick and Joey Fatone from *NSYNC along with Jeff Timmons from 98 Degrees came together to answer fan questions at the convention.
The panel began with Chris and Joey giving each other a hard time about looking old, as old pals regularly do. Chris asked Joey, "Still wearing that diaper?" To which he responded, "Twice a day." Joey, securing his spot as the funny one of the group, started talking about flatulence when asked about the old touring days. But on a more serious note, Jeff said that it was a great time being in a boy band and getting to tour all over the world. They kept the fake rivalry going as Jeff admitted that they couldn't dance and Joey chimed in, "We could!"
Boy Band members of 98 Degrees and *NSYNC reunite at '90s Con
View this post on Instagram
Chris opened up about how the members of *NSYNC and 98 Degrees met early on during a boy band contest. Of course, all of the reminiscing was not complete without random bursts of singing and dancing. They talked about how after they hit it big, some fans would go to crazy lengths to meet their idols. Both boy bands were not immune to girls hiding under room service carts at their hotels.
While most fans know about the supposed rivalry between *NSYNC and Backstreet Boys (I was mostly an *NSYNC girly myself), the trio revealed that there was some bad blood between 98 Degrees and the boy band Five (you may know their song "Slam Dunk"). As time went on, pretty much all of the boy band members from the '90s put aside any beef. Now that they're all grown up and have kids of their own, they said that it is interesting to see how their children relate to their music. Most of their kids find them extremely dorky!
Sometime after the panel, the *NSYNC members had a bit of fun with Sabrina the Teenage Witch and Clueless star Elisa Donovan. She appeared in their music video for their hit song "Thinking of You (I Drive Myself Crazy)." They did a remake that is downright hilarious… just watch it below! Then tell us, which boy band was your fave?
View this post on Instagram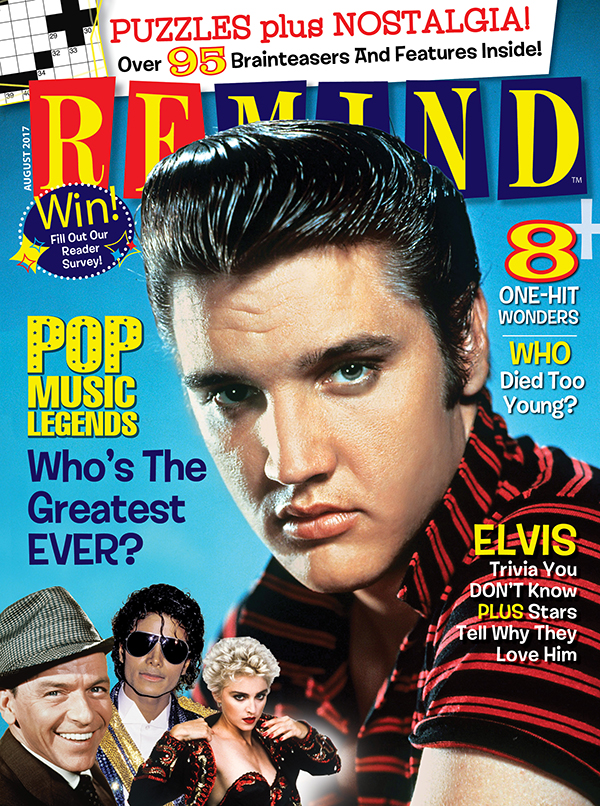 August 2017
Dedicated to the sights, sounds and stories of the golden age of pop.
Buy This Issue