Duran Duran Releasing a New Halloween-Themed Album
Duran Duran is set to release a new album just two years after their most recent, but this time, they're leaning into spooky season. The album, Danse Macabre, is Halloween-themed and will be released on Oct. 27. It features some original songs, a few covers, and some remakes of some of Duran Duran's most popular songs, but with a creepy twist.
The album features a new version of "Night Boat," which makes sense given that the 1982 music video was one of the first horror-themed music videos, even before Michael Jackson's "Thriller." "Night Boat" is more of a mini-film, inspired by the Italian horror film Zombi 2.
The new album also features collaborations with original guitarist Andy Taylor, who hasn't played with Duran Duran for over 17 years. He appears on the track "Night Boat" as well as "Secret Oktober," which is a deeper cut of the original tune. The band hopes to showcase those types of songs that got overlooked back in the day.
Drummer Roger Taylor opened up about the album's theme and why it isn't that much of a new venture for the group. He explained, "I mean, the birth of Duran Duran was really in punk — that's our origin. We've got covers like 'Spellbound' on this album; that song takes me right back to when I was 17 and I went to see Siouxsie and the Banshees. I stood about six feet away from Siouxsie in the front row, and it was one of the most powerful experiences of my life, absorbing that. So, I think Danse Macabre is an insight to where our darker side comes from."
The band was ultimately inspired by a Halloween show they played in Las Vegas on Halloween night last year. They quickly pulled together a song list and recorded in enough time to be ready for this year's Halloween festivities.
Here is the full track listing for Danse Macabre:
1. "Nightboat"
2. "Black Moonlight"
3. "Love Voudou"
4. "Bury a Friend"
5. "Supernature"
6. "Danse Macabre"
7. "Secret Oktober 31st"
8. "Ghost Town"
9. "Paint It Black"
10. "Super Lonely Freak"
11. "Spellbound"
12. "Psycho Killer" (featuring Victoria De Angelis)
13. "Confession in the Afterlife"
Let us know if you're excited about the album!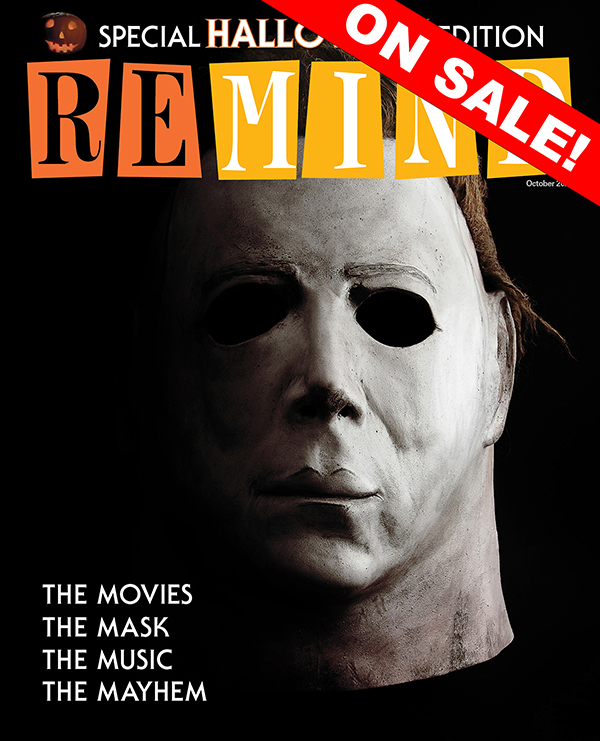 October 2021
This super-sized issue looks at the horror franchise that started them all, HALLOWEEN
Buy This Issue