Céline Dion Makes Her First Public Appearance In Over Three Years
Last year, singer Céline Dion shared the sad news that she had been diagnosed with a very rare condition called stiff-person syndrome. The condition is an incurable neurological disorder that can cause muscle stiffness and spasms. Unfortunately, due to her diagnosis, she had to cancel her 2024 Courage World Tour and is currently unsure if she will ever be able to tour again.
After canceling her tour, Dion has stayed largely out of the spotlight, opting to spend more time at home with her three sons. Recently though, she appeared at the T-Mobile Arena in Las Vegas to watch a hockey game between her hometown team, the Montreal Canadiens and the Vegas Golden Knights. She brought along her sons for a fun night and even got to meet some of the Canadiens' players.
View this post on Instagram
She posted a photo on Instagram of the outing and wrote, "My boys and I had such a fun time visiting with the Montreal Canadiens after their hockey game with Vegas Golden Knights in Las Vegas Monday night. They played so well, what a game!! Thank you for meeting us after the game, guys! That was memorable for all of us. Have a great season! – Celine xx…"
Last year, Dion kept postponing shows and finally canceled the tour after her diagnosis was affecting her ability to walk and even sing the way she used to. She shared with fans, "I'm so sorry to disappoint all of you once again. I'm working really hard to build back my strength, but touring can be very difficult even when you're 100 percent. It's not fair to you to keep postponing the shows, and even though it breaks my heart, it's best that we cancel everything now until I'm really ready to be back on stage again."
As someone who saw Dion perform in 2019, hopefully, she can one day return to the stage because her show is amazing and a real treat for fans.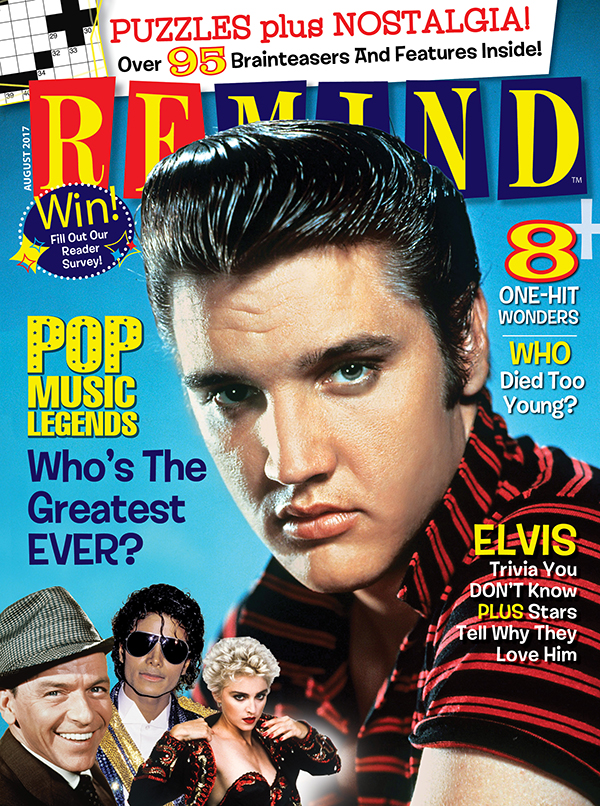 August 2017
Dedicated to the sights, sounds and stories of the golden age of pop.
Buy This Issue