'It's The Great Pumpkin, Charlie Brown' Celebrates its 57th Anniversary
It was on this day (Oct. 27) in 1966 that It's the Great Pumpkin, Charlie Brown first aired on television. The special aired on CBS and aired again each year on cable television until 2020 when Apple TV+ purchased the exclusive rights to the special. This was the third Peanuts special, based on the popular comic strip Peanuts by Charles M. Schulz. It follows the kids and Snoopy as they celebrate Halloween and it was this special that led to Halloween specials as a television genre.
It was after the success of A Charlie Brown Christmas that television executives asked Schulz to create another holiday special. He decided on It's the Great Pumpkin, Charlie Brown after first debuting the storyline in a set of comic strips in 1959. If you've ever seen the special, you know that Charlie Brown receives three rocks while trick-or-treating. Some kids felt so bad for Charlie Brown that they sent Schulz candy and other gifts to give to the character. The scene is pivotal to the special but it almost wasn't included. Co-writer Lee Mendelson thought it was too mean but later agreed that it was the right decision to add it in.
Unlike many children's shows where the characters are voiced by adults, director Bill Melendez insisted that child actors voiced the characters in all of the specials. Some of the children were actually kids from Mendelson's neighborhood. Melendez voiced Snoopy by recording himself saying random nonsense words and then speeding up the recording. Not only is the special itself revered as a beloved Halloween classic, but the music is highly nostalgic as well. The soundtrack was performed by the Vince Guaraldi Sextet with the theme being the "Great Pumpkin Waltz." The song "Linus and Lucy" has long been called one of Guaraldi's best arrangments.
Watching It's the Great Pumpkin, Charlie Brown each year is a great tradition to share with your family, and even better to watch on its anniversary. As of now, the only way to watch it is on Apple TV+ but they do offer a free trial if you don't want to pay for the streaming service just to watch it. What's your favorite scene in the special? Comment below!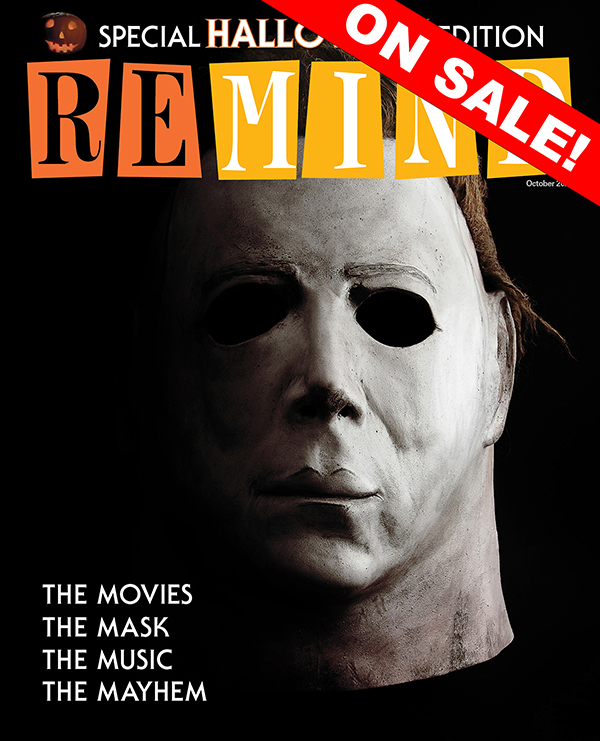 October 2021
This super-sized issue looks at the horror franchise that started them all, HALLOWEEN
Buy This Issue