Best Halloween Songs To Get You in the Mood for Spooky Season
Halloween is almost here! Whether you are throwing or attending a Halloween party, trick-or-treating with your little ones, or just relaxing on Oct. 31 and the days surrounding, chances are you would like a good Halloween playlist. We've got you covered, from the sillier Halloween tunes to downright creepy and even some really fun, more obscure songs. Let's start with perhaps the most popular of all time!
"Monster Mash" by Bobby 'Boris' Pickett
"Monster Mash" and later "Monster Rap" were made famous by Bobby 'Boris' Pickett and is a Halloween night staple.
Be sure to read more about this amazing song and its creator here!
This fun song is from The Nightmare Before Christmas, which celebrates its 30th anniversary this year. With its catchy tune and silly voices, it certainly has been in my head for weeks.
Michael Jackson's iconic music video, which is really more of a short film, turns 40 this year! The song and the dance are truly a vibe for Halloween time, especially since it is pretty creepy at times.
Another song from a really great Halloween classic, Hocus Pocus.
Originally written and composed by Jalacy "Screamin' Jay" Hawkins in 1956, the song became mainstream again when the '90s film was released and has been synonymous with it ever since.
"Ghostbusters" Theme by Ray Parker Jr.
"Who ya gonna call?" You know! It isn't Halloween if you don't jam out to the Ghostbusters theme song, complete with that catchy rhythm.
"Time Warp" by Little Nell, Patricia Quinn, & Richard O'Brien
"Time Warp" is the iconic song from the 1973 rock musical The Rocky Horror Show and its 1975 film adaptation The Rocky Horror Picture Show. Bonus points if you can do the dance!
"Freaks Come Out at Night" by Whodini
Not technically created as a Halloween tune, it is based on the New York City nightlife. Whodini released the song in 1984.
"Werewolves of London" by Warren Zevon
The song started out as a joke but eventually became a hit single and now has the legacy of being a fun song played every Halloween, or should I say Howl-o-ween?
Don't forget to comment and tell us your favorite Halloween song!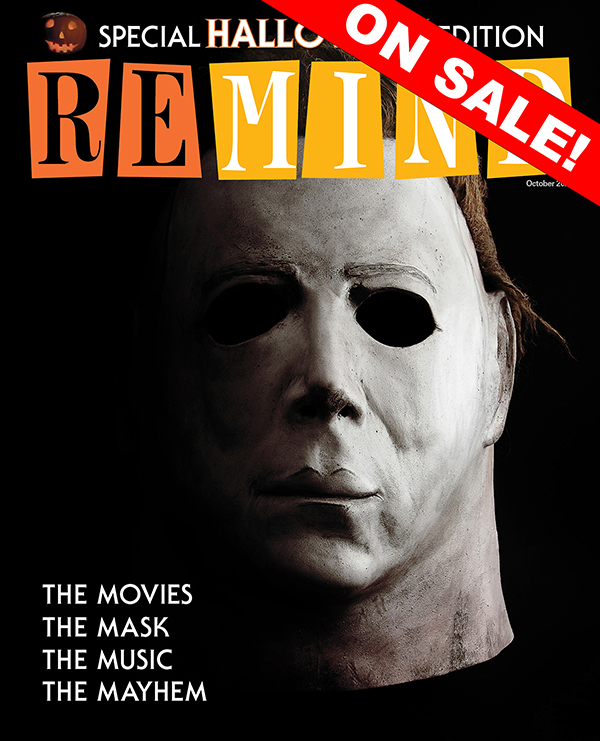 October 2021
This super-sized issue looks at the horror franchise that started them all, HALLOWEEN
Buy This Issue