Get Ready Basic Witches, It is National Pumpkin Day!
Pumpkins are synonymous with Fall and Halloween and it seems that pumpkin-crazed items creep into our lives earlier and earlier each year. Once upon a time, there was only pumpkin pie but now there are pumpkin-flavored coffees, cookies, lotions, and even Spam! Today, Oct. 26, marks National Pumpkin Day as a way to honor the fruit (yes, pumpkins are technically a fruit and members of the gourd family) that has truly taken over. Let's talk about some fun ways to celebrate!
Carve or paint a pumpkin
One of the best Halloween activities is carving pumpkins. You can truly get so creative when choosing a design or creating your own. If you don't like to touch the insides of the pumpkin (don't forget to roast the seeds for another tasty treat if you do!), you could also paint pumpkins to create some fun decor just in time for trick-or-treaters.
Bonus fun fact: Did you know that the idea of carving pumpkins dates all the way back to 1866?
Go crazy with pumpkin-spiced products
Head to the local supermarket and go wild. Pick up every single pumpkin-flavored or scented item that you can and see if you can find the wackiest item ever to share on social media.
Learn more about the benefits of pumpkins
While perhaps the coffee with all that added sugar isn't the healthiest for you, pumpkins are actually quite healthy on their own. They contain a lot of the antioxidant beta-carotene, which gets converted to vitamin A in the body. They also contain potassium, fiber, and vitamin C. Try a healthy recipe like pumpkin soup, and don't forget that a little plain pumpkin is good for your pups too! Pumpkin seeds are also a good source of zinc, vitamin K, and manganese.
Make a pumpkin dessert
If you'd rather forgo the healthy options (who can blame you), go right for a pumpkin dessert like a classic pumpkin pie, pumpkin brownies, pumpkin bread, pumpkin cookies, or whatever your heart desires. All you need is a can of pumpkin pie puree, a few other ingredients, and some time in the kitchen. Throw on some Halloween music like "Monster Mash" or a Halloween movie like It's the Great Pumpkin, Charlie Brown, while you bake for a lovely evening.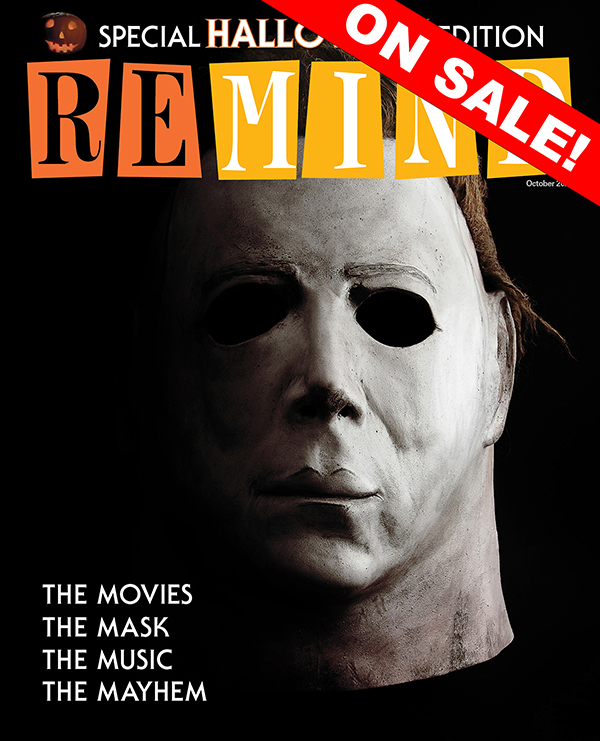 October 2021
This super-sized issue looks at the horror franchise that started them all, HALLOWEEN
Buy This Issue