'Goosebumps' Reboot Arrives on Disney+ and Hulu (Plus the Best Nostalgic Episodes from the Original!)
If you grew up in the 1990s, then you probably know about Goosebumps, the prolific series of spooky children's books by R.L. Stine. I was a Fear Street fanatic and must have caused a shortage of Stine's books at my local library, reading one after another sometime in the third grade (the things we used to do before the internet!), but they're both fun kids series that have already been adapted to television and film many times in the past.
Fellow Stine fans can rejoice, because Disney+ and Hulu have just released the first season of the spooky kid-friendly series Goosebumps, starting with a modernized retelling of one of the most popular books, Say Cheese and Die, in which a magical camera can tell the future after it takes a picture of you. In this version of Goosebumps (the original series aired in 1995, and there were two films as well), five high school students unleash supernatural forces on their town. Unlike the previous '90s series, these stories will all be interconnected into a seasonal arc.
Just in time for Halloween!
In the four seasons of the 1990s Goosebumps television series, each episode followed a supernatural storyline that was meant to spook and scare you. If you grew up watching these episodes or even reading the books that inspired the shows and movies, I'm going to share some of the top-rated episodes.
"Scarecrow Walks at Midnight"
If you've ever been creeped out by a scarecrow at a farm, this one might be for you (or one to skip). Children Jodie and Mark visit their grandparents' farm and notice how creepy the scarecrows look and how the crops, and their grandparents, are not doing well. This causes them to investigate the situation and realize that the scarecrows are alive and want to do them harm. If you've ever seen the Final Destination films, you might recognize a young Kris Lemche in this episode.
"Stay Out of the Basement"
This episode is based on the second Goosebumps book which became one of the most popular. Margaret and Casey realize that their dad has been spending a lot of time in the basement and it seems to be changing his personality. It has a wild storyline that takes you on an emotional rollercoaster, and it is definitely strange and scary enough to make it one of the best episodes of the beloved series.
"Welcome to Dead House"
This one was based on the very first Goosebumps book and has become one of the most iconic storylines. Josh and Amanda move to a creepy house in a town called Dark Falls. The neighbors start acting a bit strange and they discover that a tragedy that took place there changed the entire town and its residents, in a bad way. Now, they must figure out how to get out alive.
"Night of the Living Dummy III"
This episode was the third in the "Night of the Living Dummy" installation and unlike most sequels, became the most popular episode. It follows some puppets, who spoiler alert, come alive and are evil. A young Hayden Christensen makes an appearance in the episode.
"The Haunted Mask"
There were two episodes dedicated to this storyline, following Carly Beth who wants to get a spooky mask for a Halloween costume. She finds out that it is cursed and cannot remove it. These episodes became some of the most beloved in the franchise.
Let us know in the comments if you agree or disagree with this list and which episode in the series was your favorite!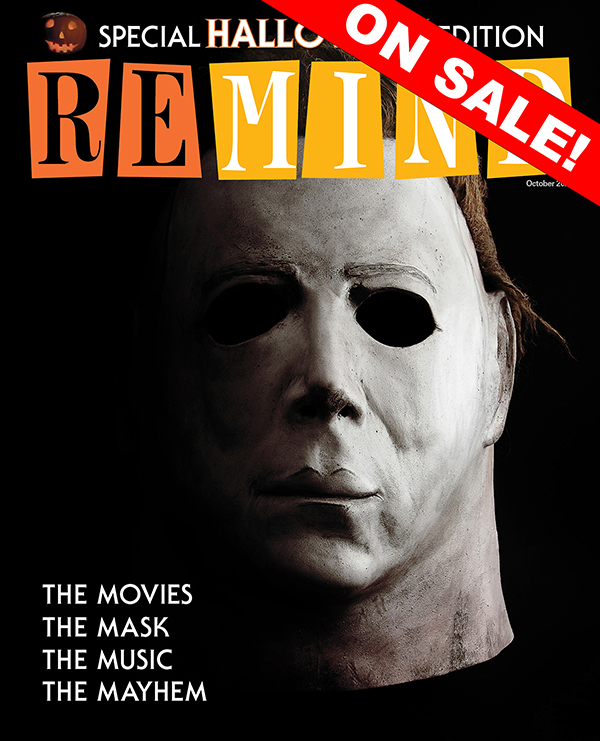 October 2021
This super-sized issue looks at the horror franchise that started them all, HALLOWEEN
Buy This Issue