Nostalgic McDonald's Halloween Buckets Are Back With a Twist
If you grew up in the '80s or '90s, chances are that you begged for a chance to go to McDonald's and get one of their Boo Buckets for Halloween. The first buckets were released with Happy Meals in 1986 and featured a McPunk'n with a jack-o-lantern face, a McBoo with a ghost face, and a McGoblin with a witch face. At first, they were all orange but later each version got its own spooky color. Kids would lug the buckets around to collect candy on Halloween night. If you were lucky, you kept yours because eventually they went out of style after several '90s versions and became nostalgic gold.
However, like many companies, McDonald's cashed in on the nostalgia and the Boo Buckets made their triumphant return last year. They are returning again this year with a new version! Starting Oct. 17, Halloween Happy Meals will come into town and be available nationwide, while supplies last. The new versions include a green Monster, an orange Skeleton, a white Mummy, and a purple Vampire.
View this post on Instagram
While the Boo Buckets went through several iterations over the years, including versions with lids and no lids, this is the first time four different designs will be available. Perhaps they are trying to give people what they have been asking for, especially with some new competition. Burger King announced that they will be debuting a Halloween bucket that glows in the dark this year.
Several Burger King locations around the country are offering a limited-edition "Trick-or-Heat" Halloween bucket inspired by the new ghost pepper menu items. Instead of offering several different versions, there is just one that has ghost pepper ghosts on it. Whether you prefer McDonald's or Burger King, these Halloween buckets are sure to sell out, so you might want to grab yours quickly so you have it for this year's Halloween festivities.
Now tell us, do you still have any of the old Boo Buckets laying around your house? Do you prefer McDonald's or Burger King? Let us know in the comments!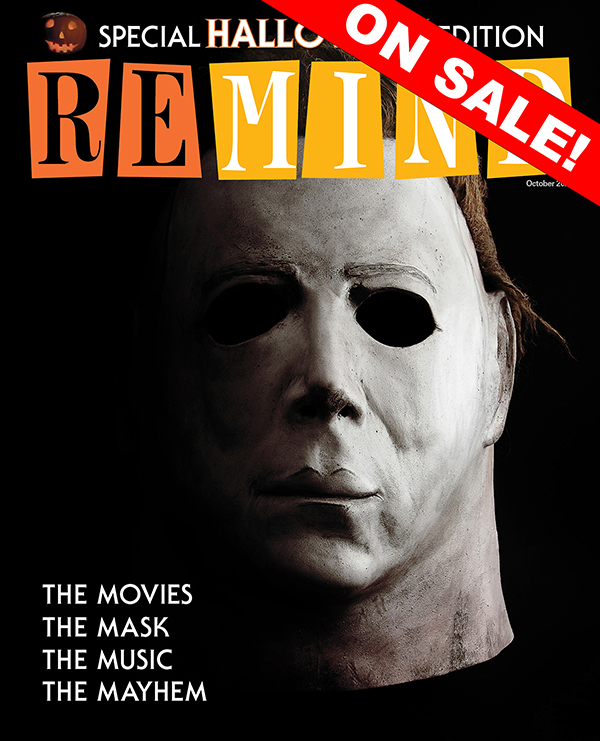 October 2021
This super-sized issue looks at the horror franchise that started them all, HALLOWEEN
Buy This Issue