Abbott and Costello Did Something Odd To Keep Up Morale During Filming of 'Abbott and Costello Meet Frankenstein'
Halloween is here in a few short weeks and there are plenty of spooky and silly films to get you in the spirit. This weekend, Svengoolie on MeTV presents Abbott and Costello Meet Frankenstein, a 1948 comedy/horror film starring the famous Abbott and Costello (be sure to catch it on Oct. 14 at 8 p.m. ET). The pair, particularly Lou Costello, reportedly didn't even want to make the film because they didn't find the script too funny. However, they were contractually obligated so they went along with it and it ended up being a major success.
Since there was some drama surrounding the making of the film, Abbott and Costello wanted to make sure that the cast and crew kept their spirits up. It seems as though they were just like their personas and wanted to keep things funny at all times. Apparently, they would throw pies at crew members to keep everyone laughing and morale up (well, maybe not for the ones who got pies thrown in their faces).
This was one of their favorite gags. In an article written in 1949, a reporter named Betty Tyson observed, "I guess it harks back to their days in slapstick vaudeville — but pie throwing (gooey, squishy, hits) is their idea of something really funny. So, for their own amusement, the Abbott-and-Costello pair hire stooges to toss pies. The joke, and the pies, of course, are not on the comedy team footing the bill."
She continued, "The day I visited the set, the A. & C. stooges were wielding banana cream pies. They really messed each other up. I'm afraid Messrs. Abbott and Costello are not quite mature. You should have heard them squeal and howl when a stooge was splattered from head to foot with pie, but the sight only made me squirm uncomfortably."
What's your take… is pie-throwing hilarious or immature?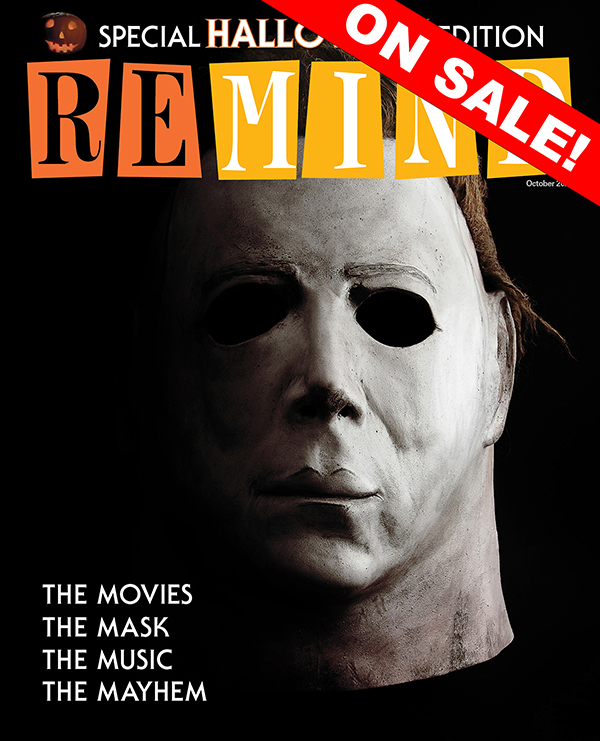 October 2021
This super-sized issue looks at the horror franchise that started them all, HALLOWEEN
Buy This Issue