Ellen Burstyn Returns for 'Exorcist' Role After 50 Years
Ellen Burstyn is back! She is reprising her role as Chris MacNeil in the highly-anticipated new film The Exorcist: Believer. It has been 50 years since Burstyn played the role in the original film. She played the mother of Regan (Linda Blair), the little girl who gets possessed. Even decades later, it remains one of the scariest movies out there and the franchise is hoping for even more scares in the upcoming film.
Leslie Odom Jr. stars in the new film as a widower, trying to save his daughter and her friend from possession. In the trailer, he asks if anyone has seen anything like this before and Burstyn appears. She says in a clip in the trailer, "Exorcism is a ritual. Every culture, every religion, they all use different methods – it's going to take all of them."
The new movie is just the first of three new films to come in the Exorcist franchise, which are continuations of the original film. David Gordon Green is working on the new trilogy, fresh off the heels of relaunching the Halloween franchise. Burstyn received an Oscar nomination for her role in the original film. The movie as a whole received 10 Oscar nominations and won two, for best adapted screenplay and best sound. It was a big deal at the time when horror movies often did not receive such awards.
Burstyn is now 90 years old but continues to work. Not only is she featured in the upcoming horror movie, but she recently appeared in the shows Law & Order: Organized Crime, The Space Within, and the film Mother Couch.
The Exorcist: Believer premieres in theaters on Friday, October 13. Are you going to see the film? If you are interested in a list of where all of the stars of the original film are now, let us know in the comments!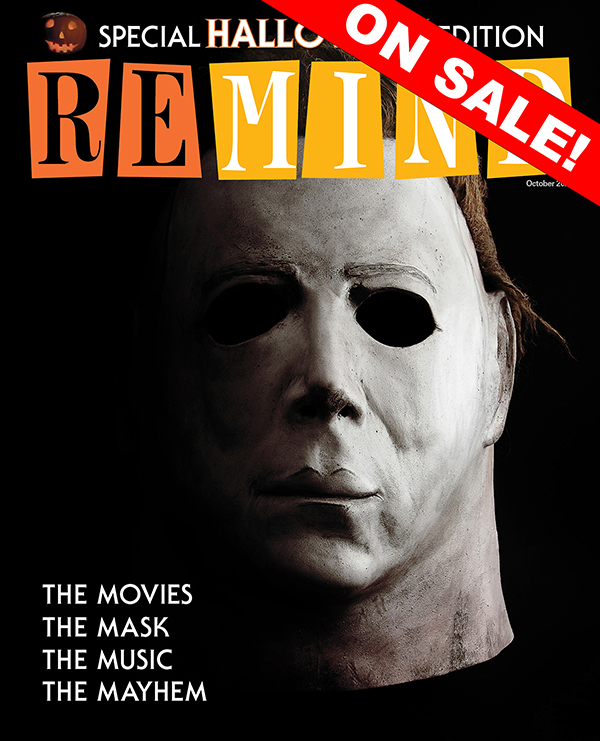 October 2021
This super-sized issue looks at the horror franchise that started them all, HALLOWEEN
Buy This Issue