Do You Remember Svengoolie? He's on MeTV Preparing for Spooky Season
If you're a horror movie fan, chances are you've heard of Svengoolie. He is a character, currently played by Rich Koz (he was originally played by Jerry G. Bishop from 1970 to 1973) that tells jokes, performs songs, and does sketches in between horror movie films, most likely during Halloween. The show was originally a local Chicago program but has since expanded, now airing on MeTV (check out his schedule at the end of this article!).
As people begin to get excited about the spooky season, many networks are already airing classic, cozy fall television as well as scary/horror movies and MeTV is no different. The schedule begins with something extremely nostalgic: 1931's Frankenstein. The film set up Boris Karloff as an icon in the world of horror movies and it turns out he was actually a founding member of the Screen Actor's Guild after there were some dangerous conditions on the set of Frankenstein.
Next up is War of the Gargantuas, which viewers have reportedly been requesting for a long time and can now be shown on television. The 1966 film features an experimental lab animal named a gargantua that escapes and ends up fighting an evil gargantua across Japan. The week after fans can catch Mr. Sardonicus, the 1961 classic directed by William Castle, following a cruel, wealthy man who demands experimental procedures to be done on his face, which is stuck in a horrifying grin.
View this post on Instagram
The final two films are Return of the Vampire, which is very much like a sequel to the original Dracula, and Trilogy of Terror, a made-for-TV movie starring Karen Black with three scary stories playing out on screen. Svengoolie has been busy, not only hosting MeTV horror nights but catching the convention circuit and releasing his very own comic book called Svengoolie: Lost in Time. He has added that a second book is currently in the works. He's also teased some new cast members on his programs and the return of Nostalgiaferatoo. So exciting! To stay posted on Svengoolie's appearances, merch, and other fun photos and news, check out his website or subscribe to his newsletter.
8P | 7C EVERY SATURDAY ON METV
SEPT 2
Frankenstein
SEPT 9
War of the Gargantuas
SEPT 16
Mr. Sardonicus
SEPT 23
Return of the Vampire
SEPT 30
Trilogy of Terror
*Chicago viewers can watch an encore presentation on CW26 the following Saturday at 11 a.m. CT! Will you be watching?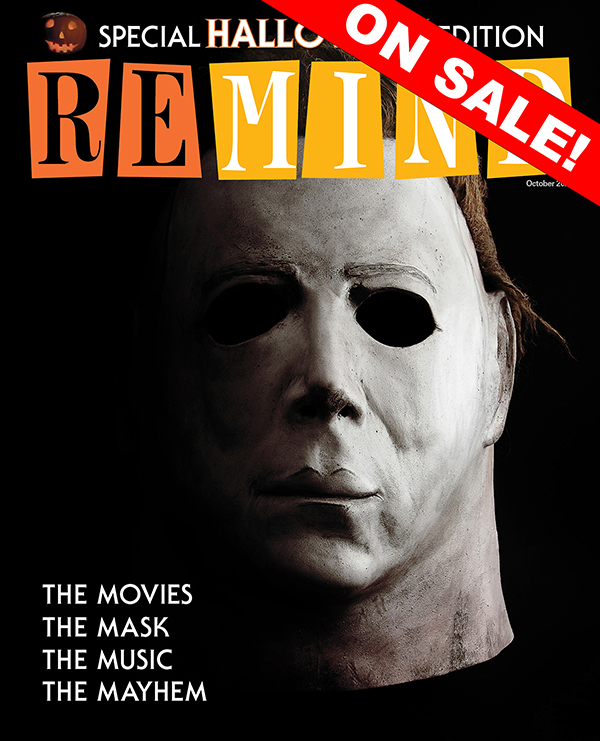 October 2021
This super-sized issue looks at the horror franchise that started them all, HALLOWEEN
Buy This Issue