Louis Prima and Frank Sinatra Were Not Rivals, Prima's Daughter Confirms
Despite rumors that Louis Prima and Frank Sinatra were rivals since they were both Italian singers in Las Vegas, Prima's daughter Lena Prima cleared everything up in a recent interview. Her father, best known as a trumpeter, singer, and the voice of King Louie in Disney's The Jungle Book, always "loved and respected" Sinatra despite what some might think.
Lena, who is now a singer performing in New Orleans, revealed, "There was a point in the '70s where Frank Sinatra had a comeback special that was televised. [My dad] put chairs right in front of the TV set. He made us all sit there and watch Frank Sinatra. He just cried the whole time stating he was the greatest singer in the world. 'Right now, you are seeing the greatest singer in the world.'"
She added, "I'll never forget how much he respected Frank Sinatra… I do know that he absolutely admired him." Lena also addressed the elephant in the room when it came to her father and Sinatra's friendship: how Sinatra seemingly butted into some of Prima's relationships. In the '50s, Prima and his wife and singing partner Keely Smith appeared on The Frank Sinatra Show. Sinatra wanted to sign Smith and this put a strain on their working relationship and marriage.
In the '60s, Prima married Gia Maione (Lena's mother) and Smith has claimed that once her marriage with Prima dissolved, Sinatra asked her to marry him. She turned him down. Lena insists there were no hard feelings. She said, "My dad was not like that. I think honestly back in those days, everybody supported everybody. That's how the Rat Pack got started. They all came to see my dad after their shows, and he would just let them all get up on stage and cut up and be funny. And it was all part of the show. I think my dad loved that and so did everybody else. I think entertainers really supported each other [in those days]."
Ultimately, Prima died in 1978 but Lena looks back with fond memories of her dad and hopes to make audiences happy with her music like he once did. She often performs "I Wanna Be Like You (The Monkey Song)" from The Jungle Book as a tribute to her dad, as she said that he loved working on the film and had hoped to do more with Disney before he passed away. "I think the message of my dad was joy," she concluded. "Happiness – embrace the moment. And just have fun."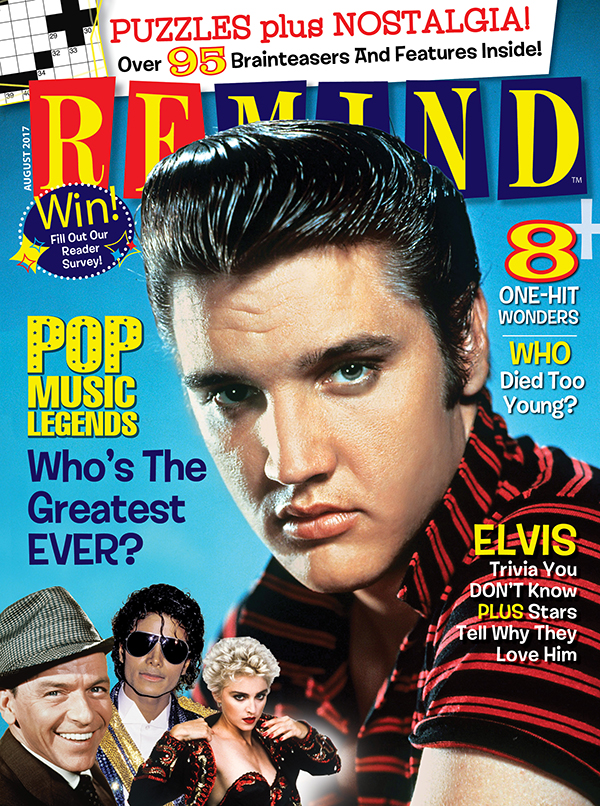 August 2017
Dedicated to the sights, sounds and stories of the golden age of pop.
Buy This Issue