Lifetime Has the '90s R&B Queens Going On! Win Some Cool Swag!
TLC, Mary J. Blige and Keyshia Cole have made June a pretty epic month on Lifetime. These female powerhouses were behind a multitude of original films and docu specials that began with the TLC documentary, TLC Forever on June 3. This weekend finishes off the network's epic (somewhat '90s flashback) with Grammy award nominee Keyshia Cole making her acting debut in the Saturday, June 24 Lifetime biopic Keyshia Cole: This Is My Story, where she plays herself. The film follows her early days in Oakland honing her musical talents, her rise to a multiplatinum-selling recording artist and television personality, and her complicated, yet warmhearted, relationship with her mother Frankie Lons, played by Debbie Morgan from All My Children. The film features a new song recorded by the singer-songwriter titled "Forever Is a Thing."
Since we know many of you are retro fans and love nostalgia, we're given away a CD disc player (yep, its an OG), along with CDs of TLC's "Crazy Sexy Cool," Mary J. Blige's "What's the 411?" and Keyshia Cole's "The Way It Is." Enter before Tuesday, July 4 at 11:59pmET to win.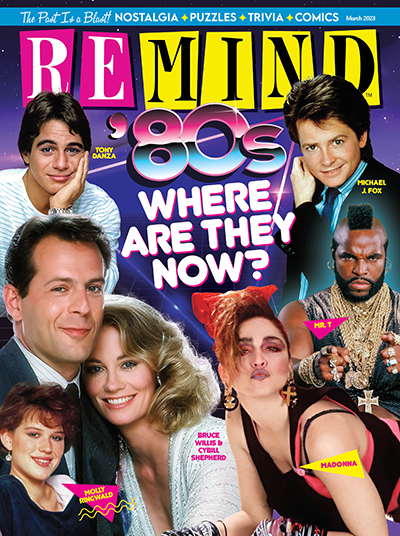 March 2023
Who can forget all the great TV shows, movies and music of the '80s? See what your favs are up to now!
Buy This Issue