Test Your Knowledge of '80s & '90s Stars at the Oscars This Year
"Doctor Jones, Doctor Jones"! Can you name what movie Ke Huy Quan said this in many years before he became an Oscar nominee? This year, there are several nostalgic stars up for their VERY FIRST Oscar and we can't wait to see who wins! With the '80s and '90s stars such as Brendan Fraser, Tom Cruise, and Judd Hirsch being recognized this year, let's take a walk down memory lane and test your knowledge of the films and stars you grew up with.
How did you do? Are you a true nostalgia buff?
Now be sure to catch the 95th Oscars live on ABC on Sunday, March 12, 2023, and see if your fave retro star won!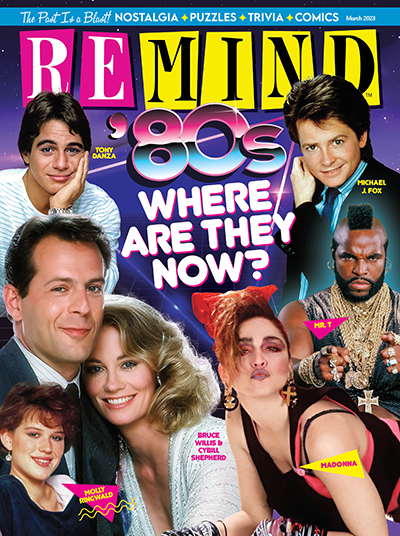 March 2023
Who can forget all the great TV shows, movies and music of the '80s? See what your favs are up to now!
Buy This Issue