Grease is Still the Word as Frankie Valli Celebrates Turning 89 with a Tour and His Own Street
Singer and frontman of the band The Four Seasons, Frankie Valli turns 89 today (May 3, 2023)! It has been a big year for Valli as he approaches his 90s with an incredible honor and highly-anticipated tour. Valli grew up in Newark, New Jersey, and started his music career in the '50s with the Variety Trio. The band didn't last long but led to Valli and his former bandmate Tommy DeVito getting spots in the house band at The Strand in New Brunswick, New Jersey.
In the '60s, Valli started pumping out hit songs with the Four Seasons as well as solo songs including "Can't Take My Eyes Off You." In 1978, Valli had a bit of a resurgence by singing the theme song for the film version of Grease, written by Barry Gibb of the Bee Gees. Valli continued to tour over the years with the Four Seasons, most notably in 2016, 2017, 2018, and 2019. During the pandemic when all tours were canceled, Valli did not take a break and released his twelfth studio album full of Jazz cover songs.
Now, he's celebrating a very special honor! Valli shared a photo of himself on Instagram holding a street sign that reads "Frankie Valli Way." His account explained, "Last week, the city of Newark, NJ and the NJ Hall of Fame unveiled the brand new street "Frankie Valli Way" – a dedication to the legacy and catalog of the legend himself, Frankie Valli. 'It's something to remember forever, it's just one of the greatest moments of my life, I can't believe they named a street after me,' Valli said. 'It's been a wonderful day really, and there is so much sentiment in Stephen Crane Village for me, right up until I became successful I lived here…my mother lived here and died here.'"
View this post on Instagram
The musician, who has also acted in films such as Grease and Free Guy, and served as an inspiration for the Broadway hit musical Jersey Boys, is currently on tour. The tour began in January of this year and will head to cities all around the country, ending later this year. The tour became so popular that they recently added several additional dates and cities.
According to the setlist, Valli and The Four Seasons begin the show with "Grease," and sing some of their best hits including "December, 1963 (Oh, What A Night)," "Can't Take My Eyes Off You," "Sherry," and "Big Girls Don't Cry." Certainly sounds like an evening to remember if you get a chance to listen to them live.
Happy birthday, Frankie!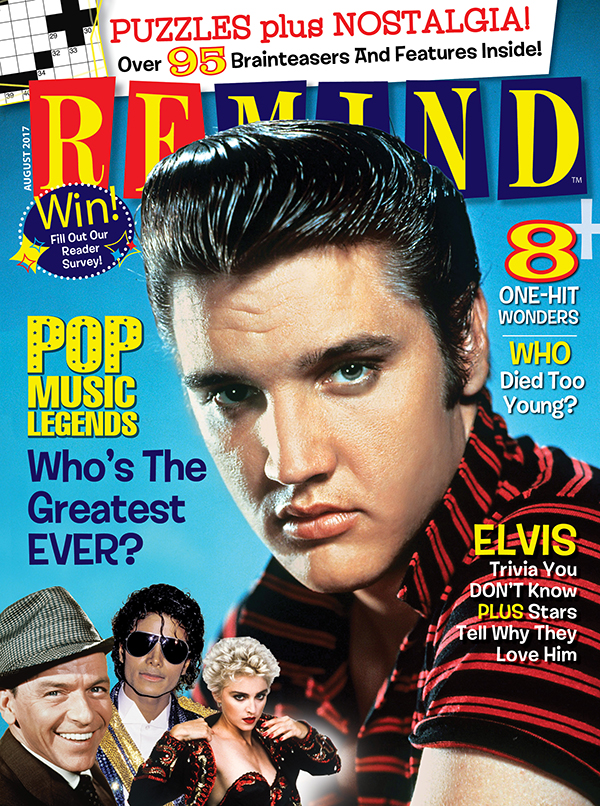 August 2017
Dedicated to the sights, sounds and stories of the golden age of pop.
Buy This Issue