2023 Rock & Roll Hall of Fame Inductees Include Willie Nelson, George Michael, & More
Some of the most influential artists in the last few decades will be inducted into the prestigious Rock & Roll Hall of Fame. It was just announced that the honorees this year are Willie Nelson, Kate Bush, Rage Against the Machine, Missy Elliott, Sheryl Crow, George Michael, the Spinners, Chaka Khan, instrumentalist-producer Al Kooper, lyricist Bernie Taupin, Link Wray, and DJ Kool Herc. In addition, Don Cornelius will receive the annual Ahmet Ertegun Award.
The nominees that missed out this year are Iron Maiden (who according to singer Bruce Dickinson would decline anyways), Joy Division/New Order, Cyndi Lauper, Soundgarden, A Tribe Called Quest, the White Stripes, and Warren Zevon, but they will hopefully be inducted in the future.
The honorees will be inducted on Nov. 3 at Barclays Center in Brooklyn with a very special ceremony. It will air on television as well but as of now, a media partner has not been named as the contract with HBO has expired. Two of the honorees in particular are getting a lot of attention this year. Nelson just turned 90 and celebrated with a huge concert bash filled with his celebrity friends. Kate Bush has been nominated before but has largely stayed out of the public eye for years. Her song "Running Up That Hill" was featured in the hit Netflix show Stranger Things and became incredibly popular once again.
John Sykes, chairman of the Rock & Roll Hall of Fame told Variety about Bush, "She's been nominated many times, so the nominating committee was very happy that the general ballot voted Kate in this year. Sometimes it takes a major moment like Willie's 90th birthday or, in the case of Kate Bush, music being played in 'Stranger Things' to shine a light on them for a lot of younger people who didn't know who she was in 1985; they probably weren't even born yet."
It is a special year for the late George Michael as well since his band Wham! is celebrating the 40th anniversary of their debut album Fantastic this year. Michael was a fan-favorite vote to be inducted with over 1.04 million votes from fans. After Wham!, he secured a successful solo career with songs such as "Faith," "Father Figure," and "Careless Whisper" to name a few.
Nelson and Michael are in the minority of performers this year as more women are being inducted than in years past. Sykes added that they have been working hard to include more diverse nominees. He said, "I'm proud of the progress we're making, having gone from about 15% up through late 2018 to women now being 25% of the inductees. So we're making great strides. We can always do better, but we're on the road to recognizing all the artists of all genders and all races that have been really impacted rock 'n' roll." As Dolly Parton made headlines last year, claiming that she should not be nominated because she doesn't make rock music, the board confirmed that music of all genres can win the famed award.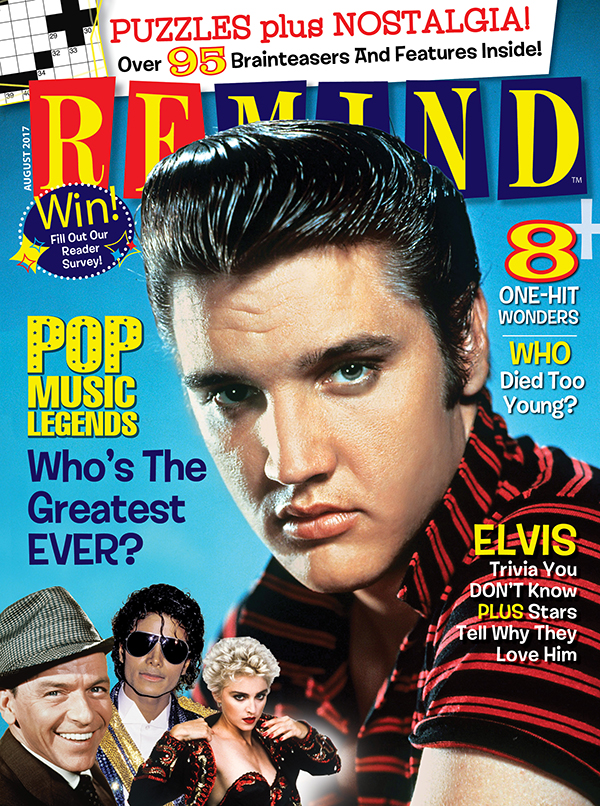 August 2017
Dedicated to the sights, sounds and stories of the golden age of pop.
Buy This Issue