Another 'Ghostbusters' Movie is Coming in 2024
40 years after the original Ghostbusters film premiered, a new one will be arriving. The first trailer for Ghostbusters: Frozen Empire is here and confirms that it is a sequel to 2021's Ghostbusters: Afterlife. The new movie takes place in New York City as an homage to the first two Ghostbusters films. This time, a new threat called "The Death Chill" is coming for New Yorkers as it threatens to freeze everything, and everyone in sight in the middle of summer.
In the film, the Spengler family returns to the New York City firehouse to check out the top-secret research lab created by the original Ghostbusters. All of the Ghostbusters must now work together to stop the evil, frozen menace and save the world. The cast for the new film includes Mckenna Grace, Finn Wolfhard, Celeste O'Connor, Carrie Coon, Logan Kim, Paul Rudd, Kumail Nanjiani, and Patton Oswalt. The best news of all for longtime fans is that Annie Potts, Ernie Hudson, Bill Murray, and Dan Aykroyd will return for the new film as well! Unfortunately, Harold Ramis from the original films passed away in 2014.
Jason Reitman, son of the late Ghostbusters director Ivan Reitman who passed away in 2022, returned to help write the new film with director and co-writer Gil Kenan. Reitman previously shared his happiness about working on a project that his father loved and how he hoped that the film Ghostbusters: Afterlife would be able to spawn sequels.
In honor of the anniversary of the 1984 original film, the filmmakers wanted to have the franchise return to New York City. Ghostbusters: Frozen Empire is set to be released on March 29, 2024. Watch the trailer below and tell us your thoughts about it in the comments! Which Ghostbusters film is your favorite? Of course, we are partial to the original films but are excited to see how the new one stacks up in the franchise!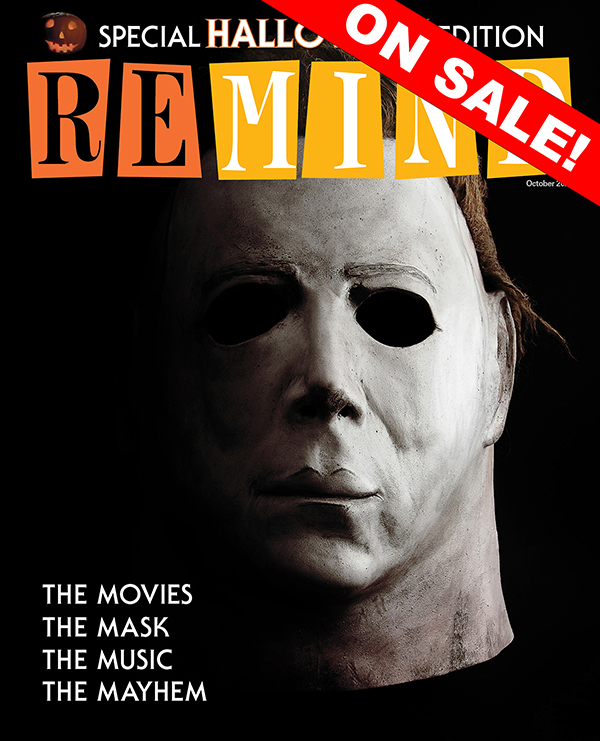 October 2021
This super-sized issue looks at the horror franchise that started them all, HALLOWEEN
Buy This Issue