A Haunting New 'Poltergeist' TV Show is in the Works
If you're a fan of the 1982 film Poltergeist, get ready to be spooked again with a new TV series based on the film. It is reportedly in early development at Amazon MGM Studios. The original film was created and produced by Steven Speilberg and followed the Freeling family, who accidentally moved into a haunted house. Their young daughter gets kidnapped by ghosts and they must figure out how to free her and get rid of the spirits.
It was a major success and spawned two sequels in 1986 and 1988 respectively as well as a reboot film in 2015. This won't be the first television series either. In the '90s, Showtime aired three seasons of Poltergeist: The Legacy which followed a group that worked to protect everyone from supernatural dangers. A fourth season was shown on the Sci-Fi Channel.
As of now, there are no casting decisions about the new series, and no writer is currently attached to the project, although Darryl Frank and Justin Falvey are signed on as executive producers. Amblin Television, the company that produced the original film, will also be involved.
Amazon has been on a roll lately, working on new projects based on nostalgic films and television shows. They are reportedly working on new projects relating to Robocop, Barbershop, Legally Blonde, and The Girl With the Dragon Tattoo.
If you're interested in the new Poltergeist series, let us know if you want us to keep you updated on any news relating to the project!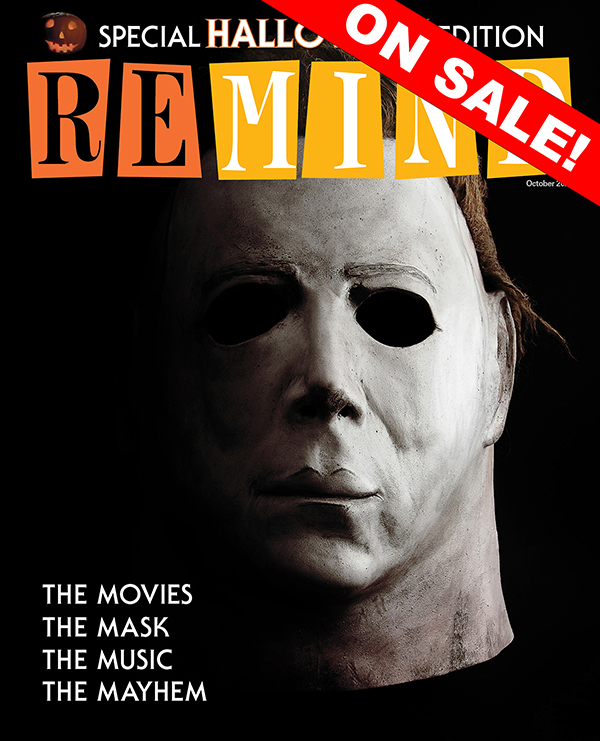 October 2021
This super-sized issue looks at the horror franchise that started them all, HALLOWEEN
Buy This Issue