The Most Popular Halloween Candies From the 1950s to 2000s
Ah, the nostalgia of Halloween night. I remember waiting for my dad to get home from work to take me trick-or-treating, usually in rainy or even snowy Midwest weather, while my mom stayed home to pass out candy. Then came the thrill of dumping out my treasures and getting to pick out a few pieces after it was dutifully checked over. Generally, the chocolate was gone within a few days while the rest of the candy was hidden in my closet away from candy-stealing parents. Do you remember your favorite hauls when you were a kid? Every decade saw new and improved sweets that kids would delight over.
In the 1950s, nostalgic candy was all the rage. Many people loved penny candy, which reminded parents of the candy that they purchased from general stores as a kid. Lemon heads, tootsie rolls, and other small, individually wrapped candies were the most popular.
By the time the '60s came around, candy was becoming more and more colorful. Things like Peeps, Pixy Stix, SweetTarts, and Zotz were so brightly colored that they attracted a lot of new audiences. Kids also loved candy necklaces which doubled as both a fashion item and a sweet treat.
Candy became a bit more experimental in the 1970s and things like Pop Rocks that tingled on your tongue and Everlasting Gobstoppers were all the rage. When people saw the success of candy necklaces, other items like Ring Pops became more mainstream.
The 1980s saw a rise in chewy candy's popularity. Skittles and Sour Patch Kids were brought to the United States in the 1980s and things like Jelly Belly jelly beans became more widespread. Sour Patch Kids were just the beginning.
The '90s was the age of the sour candy, to which I can attest is true. Warheads were the big thing when I was in elementary school, and I still credit Warheads for ruining my tastebuds so that nothing is actually sour to me anymore. Even regular candy brands embraced sour sweets, with the example of SweetTarts bringing us Shock Tarts.
In the 2000s and beyond, there are just so many options. Chocolate items like Reeses remain hugely popular and now offer dark, milk, and white chocolate varieties. Perhaps the biggest change is just the addition of so many weird options. Go to any candy store and you'll see a variety of things like giant gummy bears, bugs in candy, and even Bean Boozled, the Jelly Belly game based on the Harry Potter series with flavors such as boogers and grass (there are some tasty flavors too but part of the game is you're not sure what you're gonna get).
Tell us, what is your favorite candy of all time? Do you remember the candy you received during trick-or-treating when you were a kid?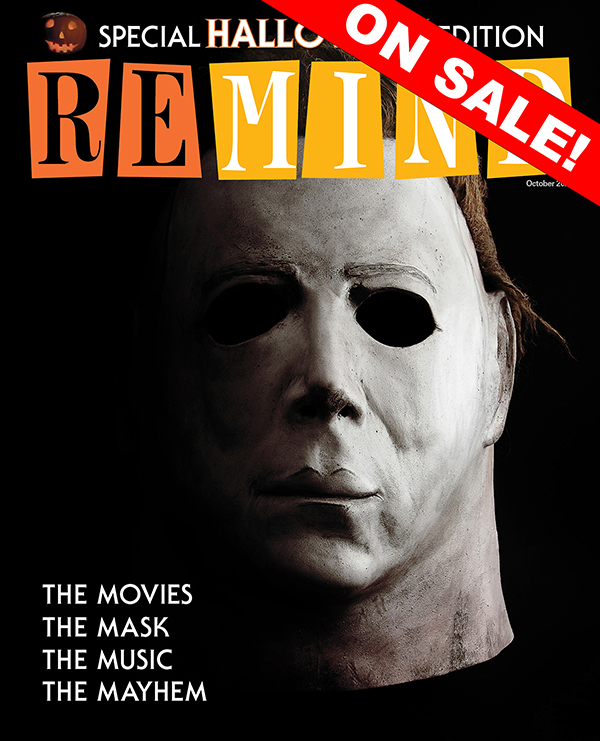 October 2021
This super-sized issue looks at the horror franchise that started them all, HALLOWEEN
Buy This Issue