The Strode's Home from the First 'Halloween' Movie Just Sold
The property where Jamie Lee Curtis' iconic character Laurie Strode lived in the first Halloween movie has just been sold. The home, located in Pasadena, California, recently sold to a new owner for $1.68 million. Hopefully, it won't come with a stalker named Michael.
The home, built in 1906, had been in the same family for three decades before its recent sale. The estate is divided into three separate units with a total of four bedrooms and beautiful areas such as a shared patio and avocado tree, not to mention its storied history.
Halloween is an epic horror film that was so popular it spawned a total of 13 films, with the most recent being Halloween Ends, which saw the conclusion of Laurie vs. Michael. Curtis previously shared an emotional essay about the franchise ending.
She wrote, in part, "It's now the end for Laurie and me. I'm weeping as I write this. I'm going to miss her. Movies are make-believe, but this is my real life. Mine has been made better by her. What I can tell you is that I now know the reason why I'm so good in horror films. It is because I'm not acting. When I look scared in a movie it's because I am scared. I am scared right now, as I hang up my bell-bottoms and say goodbye to Halloween. Life is scary. But Laurie taught me that life can also be beautiful, filled with love and art and life! Thank you all for MINE!"
Check out the listing for the home to view more about it and the photos.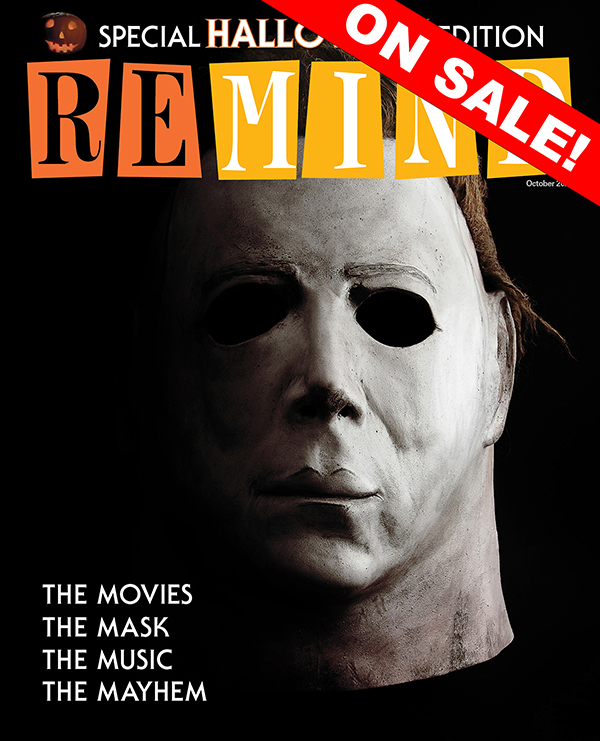 October 2021
This super-sized issue looks at the horror franchise that started them all, HALLOWEEN
Buy This Issue