The Strange Events Surrounding Magician Harry Houdini's Death on Halloween Night in 1926
Harry Houdini may have been one of the greatest magicians of all time and survived death-defying acts. It seems odd then that Houdini would die from something so mundane. Over the years, many conspiracy theorists have tried to tell tales of Houdini's death due to a series of strange events surrounding the weeks prior to his passing.
Houdini had been wowing audiences for over 30 years and almost died doing several of his stunts including one where he nearly suffocated under six feet of dirt. Houdini also devised a "Chinese Water Tortue Cell" that became a part of many of his performances. During one such performance in Albany, New York, he fractured his ankle after being hit by a piece of faulty equipment. A few days later, on Oct. 22, 1926, he gave a lecture at McGill University and invited some of the students to visit him afterward in his dressing room.
One student asked Houdini if he could really resist hard punches to the stomach. Houdini said that he could so the student punched him. Taken off guard, Houdini seemed to be in extreme pain afterward. The pain only worsened over the next few days and by the 24th, a doctor told him he likely had appendicitis. He had a show that evening and didn't want to disappoint the audience so he tried to go on, and collapsed right after the final curtain at the Detroit show. The show would become his last.
Houdini had surgery that evening but his appendix had already ruptured and poisoned his insides. He passed away on Halloween, Oct. 31, 1926, surrounded by his wife and two brothers. Doctors believed at the time that the punch given by that student was the cause of his ruptured appendix. While his official cause of death is peritonitis caused by a ruptured appendix, some people wonder if he was actually poisoned.
Some claim that psychic mediums were behind his untimely death. Houdini had spent a lot of time trying to expose psychics and those in the spiritual realm as frauds. He even testified in front of Congress to try to get a bill passed that would outlaw fortune telling in Washington D.C. So, some claim that the spiritualist community was behind his death. The more likely explanation is that the punch caused Houdini to ignore the symptoms of appendicitis before it was too late, especially since the medical field was not as advanced as it is today.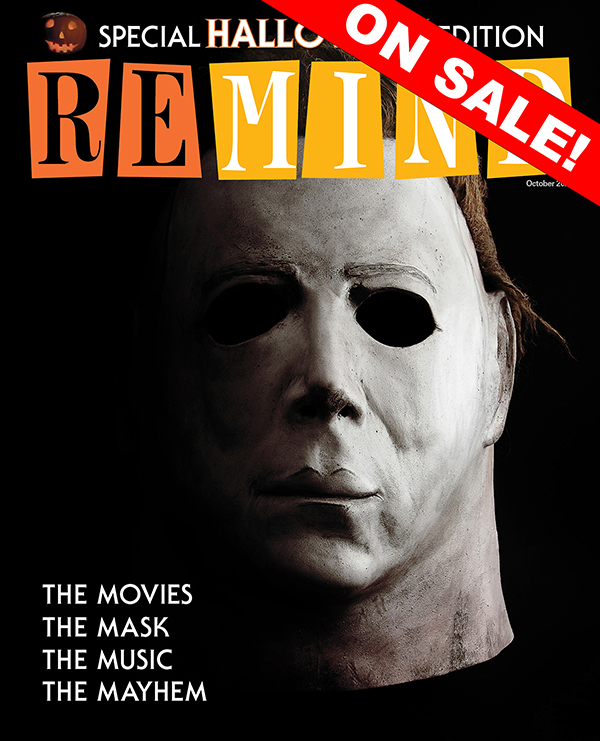 October 2021
This super-sized issue looks at the horror franchise that started them all, HALLOWEEN
Buy This Issue