Do You Remember 'The Flintstones' Halloween Special Featuring an 'Addams Family' Member's Voice?
It is hard to imagine the history of cartoons without The Flinstones. The original primetime series ended in 1966 but remained so popular it spawned more cartoon series, specials, movies, and even those iconic multivitamins. In 1979, The Flintstones got their very own Halloween special as they took a trip to Rocksylvania in The Flintstones Meet Rockula and Frankenstone. It first aired on October 30, 1979.
Do you remember watching it the day before Halloween? Even if you recall watching the one-hour special as a kid, I bet you don't know some of these fun facts about The Flintstones Halloween special!
It featured the voice of Lurch
Ted Cassidy, who famously played Lurch in The Addams Family, voiced the character Frankenstone in the special and it was an even more beloved voice role because he had passed away almost 10 months before the special aired. He died at 46 years old due to complications of surgery to have a benign tumor removed from his heart.
A 'Flintstones' voice actor returned to voice a new character in the special
If the voice of Rockula sounds familiar to you, that is because it is! John Stephenson provided the voice and had previously voiced Fred's boss Mr. Slate.
The '70s certainly inspired the special
Since the 1970s were the age of disco, it might be no surprise that the special featured a pretty long disco scene as Wilma and Betty asked the men to dance in Rockula's castle.
Another familiar voice is the game show host
At the beginning of the special, Fred and Wilma win a big prize trip on the fake game show called Make a Deal or Don't. You may recognize the voice of the game show host, Monty Marble. Casey Kasem, best known for voicing Shaggy in the Scooby-Doo franchise plays Monty.
You can watch The Flintstones Meet Rockula and Frankenstone on Prime Video.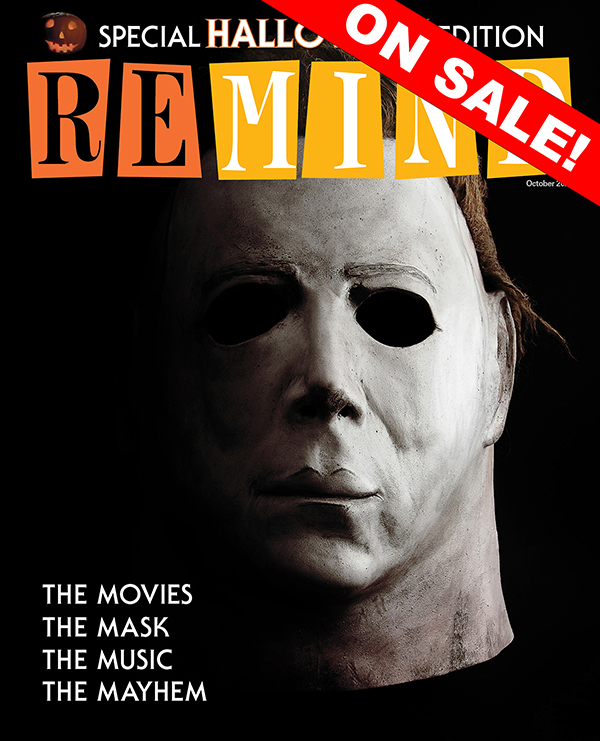 October 2021
This super-sized issue looks at the horror franchise that started them all, HALLOWEEN
Buy This Issue