Clint Eastwood Doesn't Care That He Got 'Dirty Harry' Role Only Because Another Big Star Turned It Down
Clint Eastwood has had a long and successful career as both an actor and director and one of the roles that put him on the map was Harry Callahan in the Dirty Harry franchise. The film follows Callahan, a San Francisco cop who tries to find a serial killer in the city using his own unorthodox yet effective methods. Turns out, the role almost went to another very famous star! Paul Newman reportedly was offered the role but turned it down, so Eastwood was cast instead. Although some actors might scoff at being second choice, Eastwood has long said it doesn't bother him at all.
Eastwood has speculated on why Newman didn't take the role though. He said that politics may have come into play. He said, "Of course, my first question was, 'Why didn't he want to do it?' He thought the character was sort of a radical guy on the right, so politically he couldn't do it. I didn't see it that way…. I'll miss him. He was just one of those guys you liked." Newman has reportedly turned down several roles over the years involving "authority figures."
Dirty Harry came out in 1971 and was an instant hit, so much so, that it spawned several sequels. Apparently, Newman wasn't the only star to turn down the role before Eastwood iconically took it. John Wayne, Steve McQueen, and Frank Sinatra were among the crew that didn't want to play Harry Callahan. These days, fans cannot imagine the role being played by anyone other than Eastwood.
Eastwood's portrayal of the character and one scene in particular was inspired by another star, James Cagney. Eastwood revealed, "When he comes out in 'White Heat' eating a chicken leg and blasting a guy in the trunk of a car, you go, 'Yeah, that's offsetting, but in a nice way.' The scene in 'Dirty Harry' where I'm eating a hot dog in that shootout, that's a steal."
All five Dirty Harry movies can be streamed on Apple TV.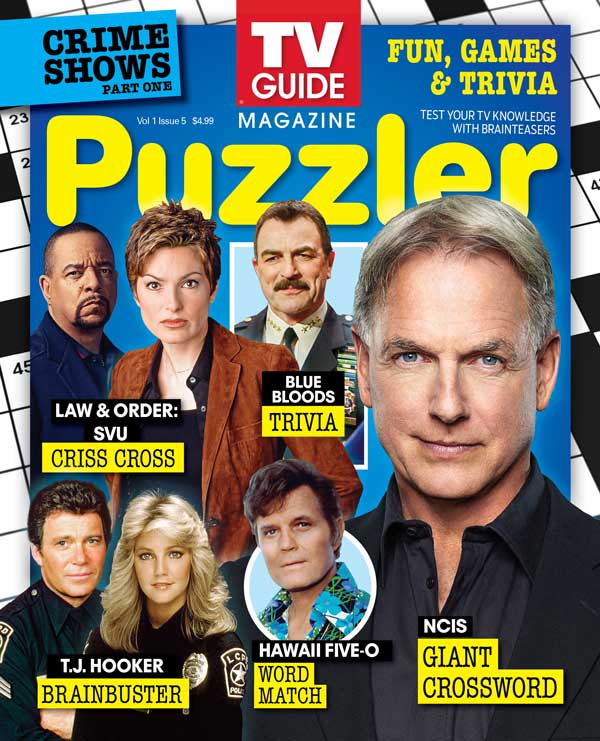 January 2021
TV crime shows have topped the ratings for years. This issue covers all your favorites!
Buy This Issue