Dana Carvey and David Spade Share Memories of Former 'SNL' Co-Star 25 Years After His Murder
Dana Carvey and David Spade are remembering their friend on the anniversary of his death. They just released a two-part special of their podcast, Fly on the Wall, in honor of Phil Hartman, who acted on Saturday Night Live with Carvey and Spade. In 1998, Hartman was enjoying success after appearing on Saturday Night Live from 1986 until 1994. He was filming the fourth season of NewsRadio, voicing several Simpsons characters, and seemed to have everything going for him.
Then in May, he was shot and killed by his wife after an argument while she was under the influence of drugs. She then killed herself and left behind their two children, Sean, 9, and daughter Birgen, 6 (ages at the time). It was a shocking murder-suicide that devastated those who knew Hartman and his fans around the world.
Carvey and Spade decided to dedicate the special to Hartman after many of their guests wanted to talk about the late star. Spade said, "They would talk about Phil without prompting. Will Ferrell, Bill Hader, Alec Baldwin … They all talk about how he was such a brilliant sketch player." Both parts of the special are available now and feature stars Julia Sweeney, Kevin Nealon, Jim Downey, Ferrell, Hader, Baldwin, Mike Myers, Conan O'Brien, Jon Lovitz, Robert Smigel, and Cheri Oteri.
Spade added, "Everyone remembers how great he was. He could be the game show host or the lead, or he could do those thankless parts — like the elevator man or the dad — and just come through with the extra laughs. You could give him Unfrozen Caveman Lawyer, which is such a weird part, and then you'd watch him do it and be so weirdly hysterical."
He continued, "When I first started at 'SNL,' I'd be there all the time because I was crazy and I didn't want to go anywhere, but he wasn't nuts like that. He would come in with his briefcase and read his fishing or boating magazines and be a gentleman with everyone. Then he'd read a script, be like, 'Okay, let's go.' Then he'd kill it, say something like, 'Okay, guys, see you tomorrow,' and walk out with his briefcase and go home. That's what you want to be at some point. He had that figured out." The duo also confirmed that his daughter, now all grown up, was in the audience while the tribute shows were taped.
Listen to the episodes here or wherever you listen to podcasts.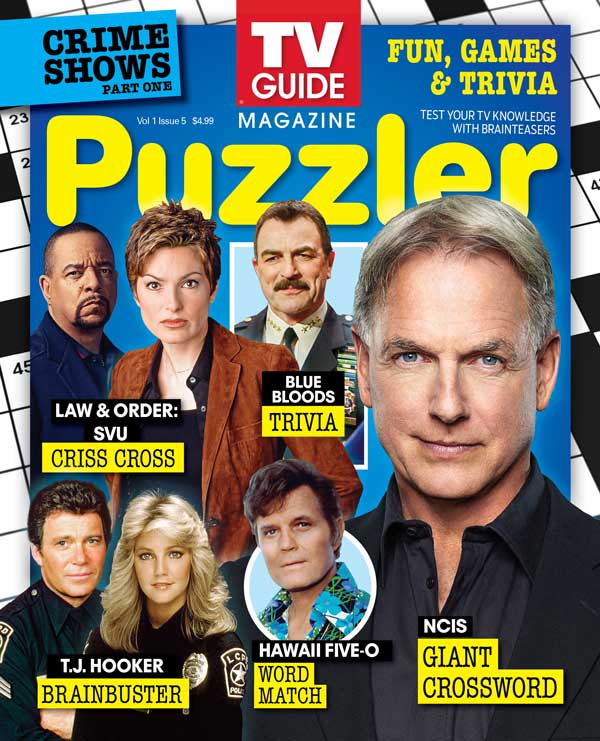 January 2021
TV crime shows have topped the ratings for years. This issue covers all your favorites!
Buy This Issue