Pete Kozachik, Oscar-Nominated VFX Artist Who Worked on 'Nightmare Before Christmas' Dies At 72
Talented visual effects artist Pete Kozachik has passed away at the age of 72 from complications of primary progressive aphasia, a rare form of Alzheimer's. He died peacefully in hospice care in his California home. His wife, Katy Moore-Kozachik confirmed the sad news.
Kozachik (far left) oversees a scene being filmed
Kozachik had his hand in tons of amazing films including Ghostbusters II, Star Wars: Episode II — Attack of the Clones, The Nightmare Before Christmas, James and the Giant Peach, Coraline, and Willow. He received an Oscar nomination for The Nightmare Before Christmas for best visual effects along with Eric Leighton, Ariel Velasco-Shaw, and Gordon Baker.
View this post on Instagram
Click the arrow on the Instagram photo to see a photo of Kozachik
Kozachik grew up in Michigan and had an interest in art early on. When he was in sixth grade, he began making his own stop-motion films. As a teenager, he moved to Arizona and after graduating from the University of Arizona, he worked briefly as a middle-school teacher. He also directed shows for a local TV station and worked on cartoons. He soon moved to Hollywood to pursue his dreams and started working on commercials. Not long after, he was able to start working on films.
He was diagnosed with aphasia ten years ago but continued to work as much as he could. During this time, he also published a memoir called Tales From the Pumpkin King's Cameraman, which references his time working on the beloved film Nightmare Before Christmas and beyond.
He is survived by his wife of 21 years, his brother, sister-in-law, and niece.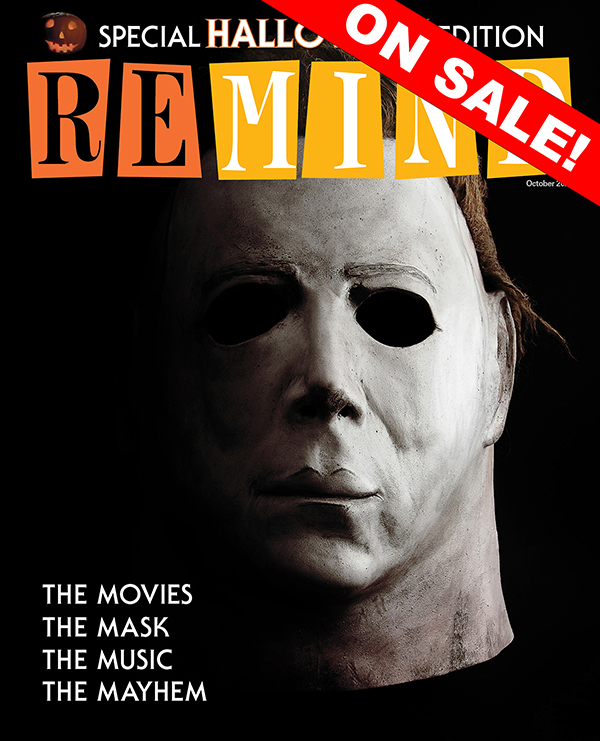 October 2021
This super-sized issue looks at the horror franchise that started them all, HALLOWEEN
Buy This Issue