Steve Martin's Former Co-Star Says He Was 'Horrid' To Her
Stars may not always be the way they seem and everyone has different experiences working with someone. In her new memoir, actress Miriam Margolyes called out Steve Martin and said that he was "horrid" to her while they were filming Little Shop of Horrors. In the 1986 film, Martin plays Orin Scrivello while Margolyes plays a dental nurse.
In her memoir, "Oh Miriam! Stories from an Extraordinary Life," she explained, "Steve Martin was the psychopathic dentist; yes, he was undeniably brilliant, but horrid to me. During my only musical number ('Dentist!') I was hit all day by doors opening in my face; repeatedly punched, slapped, and knocked down by an unlovely and unapologetic Steve Martin – perhaps he was method acting – and came home grumpy with a splitting headache. Let it not be said that I have never suffered in the name of Art."
Margolyes has long said that her role in Little Shop of Horrors was her least favorite role ever, simply because it was in the script that she had to be hit with a door and punched. As for some of her favorite roles and stars she's worked with, she praised Steve Buscemi. The pair worked together in Ed and his Dead Mother, the 1993 movie where a man named Ed makes a deal to reanimate his dead mother.
She said, "Steve Buscemi is a brilliant actor and we had a delightful rapport. For somebody who's being terrorized by me in the form of a murderous living corpse, he was unerringly sweet – knocked spots off Steve Martin." Margolyes also had a role in the beloved Harry Potter franchise, playing Professor Sprout. As much as fans loved her small role in the films, she revealed that it wasn't that important of a role to her.
Margolyes admitted, "For me, 'Harry Potter' wasn't important. I was very glad I got the part and I enjoyed being in it and meeting all the people, but it's not Charles Dickens."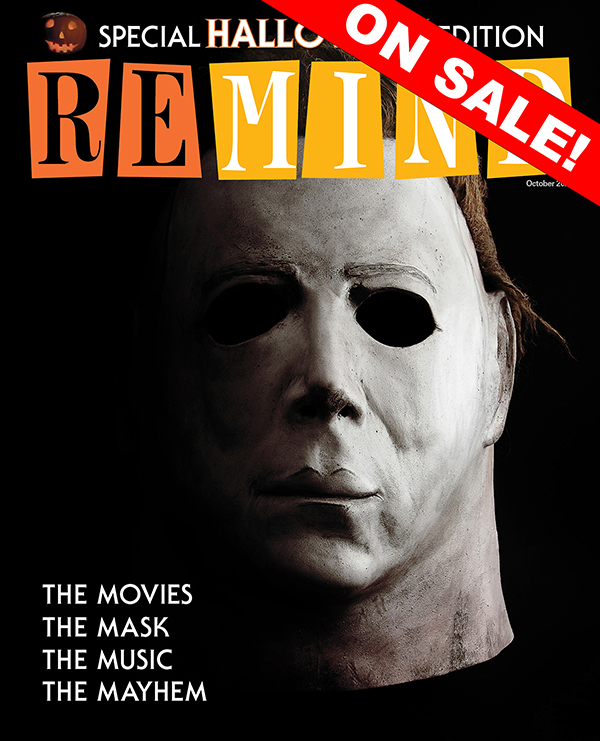 October 2021
This super-sized issue looks at the horror franchise that started them all, HALLOWEEN
Buy This Issue