New Jeffrey Dahmer & Ed Gein Docuseries Reveal Chilling New Details
Wisconsin is a lovely place famous for cheese, beer, the Fonz and fun-loving people. It's also infamous for some really messed-up murderers.
Two of the Badger State's most notorious sons, serial killers Ed Gein and Jeffrey Dahmer, get their stories told in two upcoming TV series.
First up is the MGM+ original docuseries, Psycho: The Lost Tapes of Ed Gein, premiering Sunday, September 17, at 10pm ET/PT.
This four-part true-crime series explores Gein, the Wisconsin grave robber and serial killer who inspired Psycho, The Texas Chainsaw Massacre and The Silence of the Lambs, and was known as "The Plainfield Ghoul" and "The Mad Butcher."
According to MGM+:
With never-before-heard recordings that offer brand-new revelations, the series transports viewers back to the late 1950s and into Gein's perverse mind as it chronicles his upbringing and twisted relationship with his mother, his early grave-robbing, the murders leading up to his arrest and the police's discovery of his terrifying house of horrors.
Then on Monday, September 18, streaming service FOX Nation debuts the four-part docuseries My Son Jeffrey: The Dahmer Family Tapes.
My Son Jeffrey includes exclusive never-before-heard conversations between serial killer and cannibal Jeffrey Dahmer and his father, Lionel, along with exclusive Dahmer family home movies.
Jeffrey Dahmer's arrest in May 1991 shocked America as the Milwaukee Police Department made the gruesome discovery of his multiple murders.
According to FOX Nation:
From his cell at Columbia Correctional Institution, Jeffrey Dahmer shared his darkest secrets about his atrocious crimes with his father Lionel who recorded their conversations, hoping to learn how his son had lost control. Over the course of four hours, these tapes, now made public for the very first time, provide a disturbing look into Jeffrey Dahmer. With unprecedented first-hand testimonies from Jeffrey Dahmer's childhood friends, college roommates, neighbors, law enforcement agents and voices of those affected by his horrific rampage, the series uncovers Dahmer's life, from his early years to his prison demise.
My Son Jeffrey: The Dahmer Family Tapes episodes on FOX Nation:
Episode One: ABANDONED
A young Jeffrey Dahmer matures in a broken household. In his own chilling words, he reveals details of his morbid path towards his first murder, mirroring his father's early troubled fantasies.
Episode Two: ENLISTED
Unaware of his son's first murder, Lionel Dahmer sends Jeffrey away, first to college, then to the Army. As an Army medic with access to drugs, Jeffrey starts terrorizing his roommate before he's honorably discharged.
Episode Three: UNLEASHED
Jeffrey Dahmer moves to Milwaukee, free to prey on the city's thriving gay scene. Unbeknown to his family, skilled conman Jeffrey lives out his darkest fantasies, killing and cannibalizing 15 young men and boys in just over three years.
Episode Four: DISCOVERED
Jeffrey Dahmer is arrested and sentenced to life. Behind bars he seeks redemption and reconnects with his father through religion. For the victim's families and friends, the pain continues.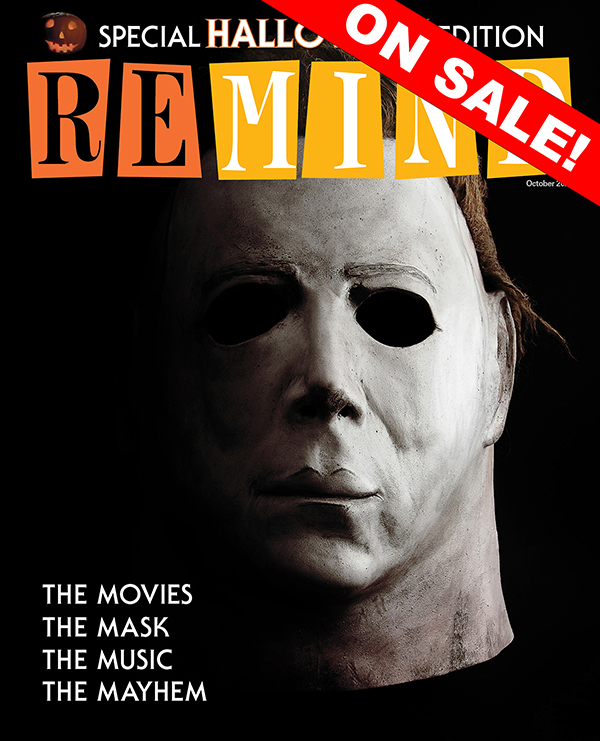 October 2021
This super-sized issue looks at the horror franchise that started them all, HALLOWEEN
Buy This Issue