Rod Serling's Daughter was Shocked When She Realized Her Dad Created 'The Twilight Zone'
When you're a kid, it is hard to wrap your head around what your parents do for a living. For kids of celebrities, it must seem even stranger. There may be a moment when they realize that strangers recognize and even obsess over their parent, but to the child, they're just mom or dad. This strange phenomenon happened to Rod Serling's daughter Anne when she found out that her dad created one of the most popular shows of all time.
Anne was just around seven years old when The Twilight Zone began and of course, was not really allowed to watch the often scary series. In her book about her father, she recalls that one of her classmates actually broke the news to her that he was the narrator and creator of the show. She revealed, "One day when I am in first or second grade, an older boy on the school playground runs up to me, taps me on the shoulder, close enough that I can see that the freckles on his right cheek form a perfect constellation, and asks, 'Where does your dad get all of his ideas? Hanging from the ceiling?' He runs off hooting and laughing and I stand there, perplexed."
Naturally, she went home and asked her dad what all of that meant. She shared how he explained his job and the show to her, "'It's a show I do that's on every week. There are other writers too. It's a series called 'The Twilight Zone.' Some of the episodes are too old for you; some are maybe a little scary.'" When she got a bit older, Serling would sometimes take Anne to the MGM set where the show was filmed. Eventually, she was able to watch the show and said that the first episode she watched was "Nightmare at 20,000 Feet," which many fans call their favorite episode of all time.
Anne added that there was nothing scary about growing up with her dad and she has a lot of beloved memories of their time together. He passed away in 1975 when Anne was reaching her 20s. It was then that she began to watch the show more regularly, mainly to see her father again. She concluded, "I am still haunted by the void, by the reality of this empty space, and yet, these past thirty minutes spent watching this 'Twilight Zone' have brought a reconnection with him in a most unexpected way."
Serling was 50 years old when he died from a heart attack. While he certainly passed away too soon, the world can remember him by his incredible show that has spawned many reboots over the years, proving The Twilight Zone craze is far from over. To hear more stories about growing up with Serling, click here to purchase Anne's book.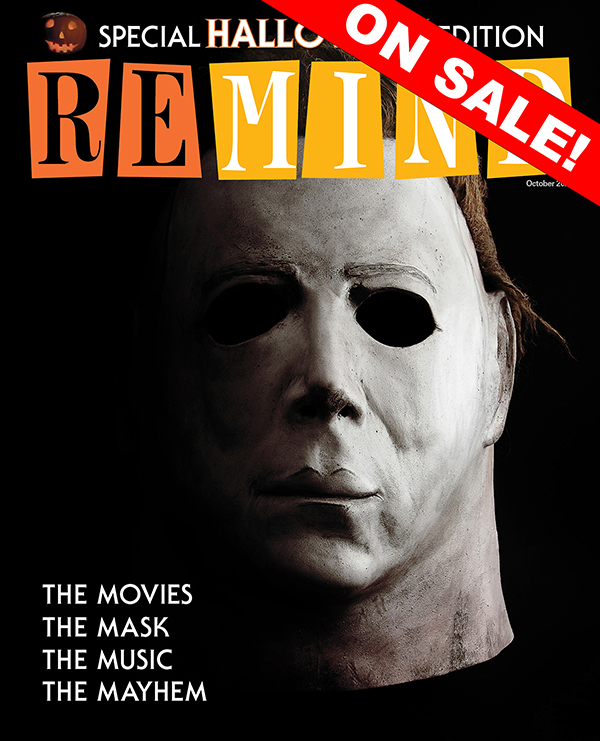 October 2021
This super-sized issue looks at the horror franchise that started them all, HALLOWEEN
Buy This Issue