Actor Danny Trejo Celebrates 55th Year of Sobriety
Danny Trejo shared a very inspirational milestone with his fans. Just this week, the 79-year-old said that he has been sober for 55 years. He shared a photo of himself looking elated and wrote, "I'm 55 years clean and sober today by the grace of God! I've done this one day at a time, and for anyone out there struggling YOU CAN TOO!"
Trejo proves that anything is possible. After struggling with addiction and serving prison time at California's notorious San Quentin State Prison at the age of 24, he eventually turned his life around, got sober, and went on to become a famous actor. Trejo said that a former inmate convinced him to attend an AA meeting and the rest is history. After he got out of prison, he continued to attend meetings and stayed clean.
I'm 55 years clean and sober today by the grace of God! I've done this one day at a time, and for anyone out there struggling YOU CAN TOO! pic.twitter.com/iQvYKW2VkR

— Danny Trejo (@officialDannyT) August 23, 2023
Trejo has said that he tried marijuana when he was just eight years old. At 12, he started drinking alcohol and his addictions eventually led him to try heroin and start dealing drugs. After getting sober, he was able to start his acting career in 1985 as well as become a drug and alcohol counselor for at-risk teens.
Trejo went on to star in films such as Heat, Con Air, Machete, and many more. In fact, he has over 400 credits on IMDb and isn't slowing down! He said in 2020, "I really love where I'm at right now. And I know I couldn't have got here if I was just a good guy, I don't think I ever would have got here."
Sending him congratulations for such a huge achievement!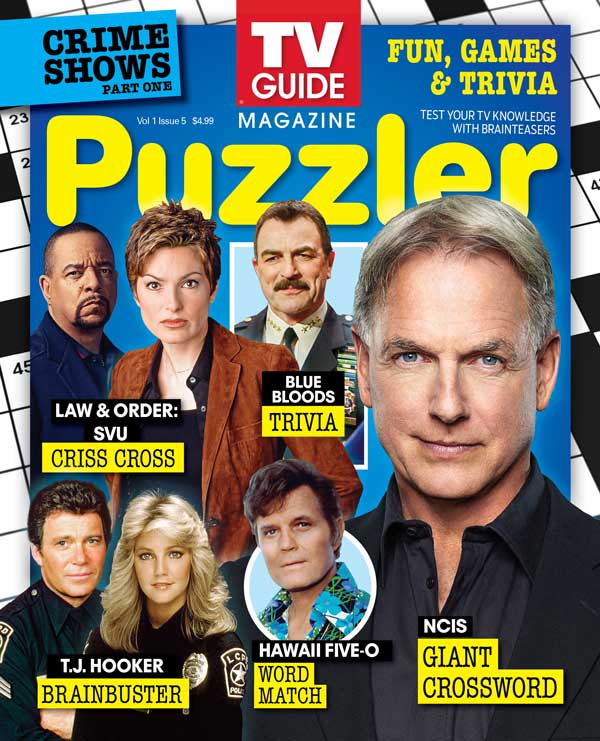 January 2021
TV crime shows have topped the ratings for years. This issue covers all your favorites!
Buy This Issue