'Pretty in Pink' Stars Andrew McCarthy & James Spader Still Hang Out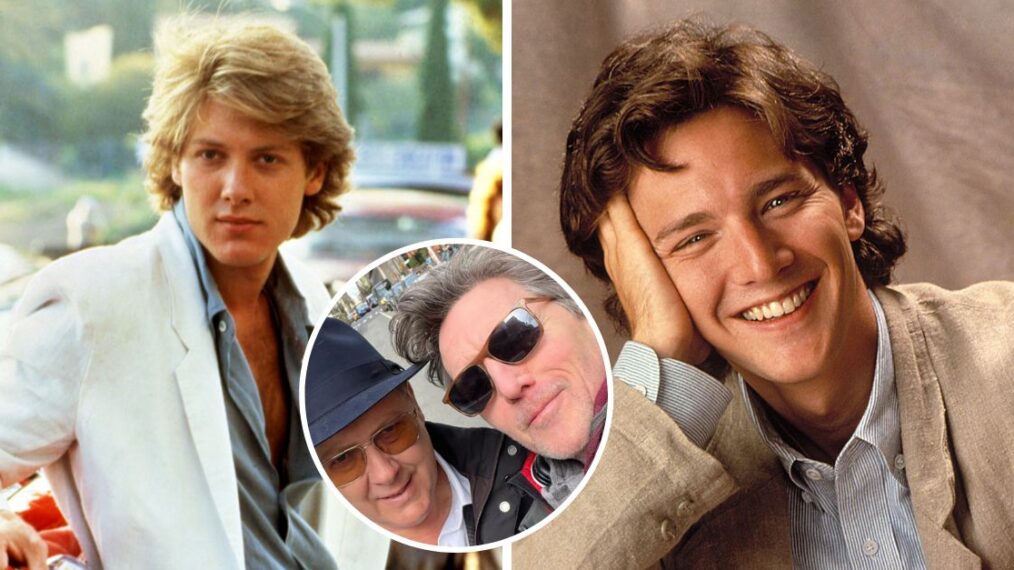 '80s stars Andrew McCarthy and James Spader were recently seen on Instagram catching up, which made us wonder, what are they up to now? According to McCarthy, the pair met in 1985 and did three movies together. After that, they lost touch until the most recent decade. Now, McCarthy has been directing Spader's show Blacklist and they hang out regularly.
McCarthy and Spader both appeared in the 1986 classic Pretty in Pink, securing themselves as 1980s heartthrobs. Just a year later, they reconnected in Mannequin and Less Than Zero. McCarthy continued acting in smaller roles but found a love for directing. He has since directed some big shows such as Orange Is the New Black and Gossip Girl. McCarthy soon began traveling and writing and published a memoir called The Longest Way Home in 2012. For a long time, McCarthy reportedly wasn't happy to be associated with the Brat Pack of the 1980s but in recent years, he's embraced his past. In 2021, he released an autobiography called Brat: An '80s Story.
Andrew McCarthy and James Spader recently shared a selfie together
View this post on Instagram
McCarthy once told CBS Sunday Morning about becoming a director, "I always say, 'Directing is stressful and acting causes anxiety.' I'd rather be under stress than feel anxiety from within. And I have every actor anxiety that there is, so when I see it in another actor I'm able to disarm it quickly, because I'm like, 'Dude, I know.'"
As for Spader, he has mainly focused on acting. He has appeared in hit films Secretary and Stargate. In the 2000s, he moved on to television mainly and appeared in Boston Legal, The Practice, The Office, and continues to act in the series Blacklist. Spader took some time off in the '90s when two of his children were young and struggled to get back into acting. It seems he won't be releasing a memoir or autobiography like his buddy because he has often shared that his personal life is not available for those to learn and comment about.
When McCarthy shared the selfie, fans could not get over seeing their '80s idols together once again. McCarthy captioned his snap of the two wearing sunglasses and posing in a big city, "My old friend James Spader. We met in 85, did three movies together (Pretty in Pink, Mannequin, Less Than Zero) and lost touch for 20 years. For the past decade I've been dropping in often to direct his show, Blacklist. Lots of history." One fan couldn't get over the reunion and commented, "I must have seen "pretty in pink" like a hundred times back in time….😍" Who hasn't honestly?
What other celebrity reunions would you love to see? Let us know in the comments!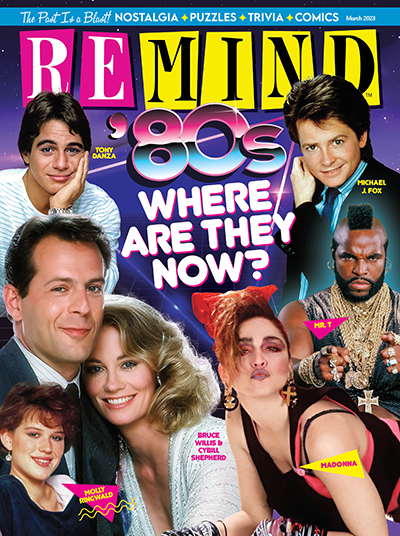 March 2023
Who can forget all the great TV shows, movies and music of the '80s? See what your favs are up to now!
Buy This Issue