QUIZ: Guess That '80s Metalhead
In honor of Bret Michaels 60th birthday we invite you to play "Guess That Metalhead"
Plus be sure to check out our March issue of Remind magazine, which looks back at those gloriously hairy 1980s!
Also worth checking out: REELZ is airing a docuseries right now called When Metal Ruled the 80s.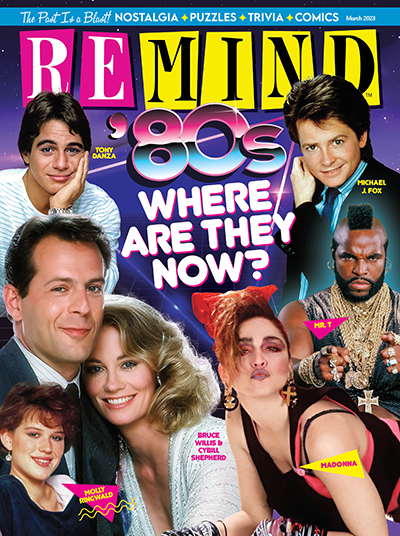 March 2023
Who can forget all the great TV shows, movies and music of the '80s? See what your favs are up to now!
Buy This Issue