As Charles Manson Follower Leslie Van Houten Released from Prison, Here's Some Odd Pop Culture Manson References
News broke that 73-year-old Leslie Van Houten has been released from prison after 50 years and numerous parole attempts. She was convicted for her involvement in several murders as part of the Charles Manson cult. Van Houten's release sparked a lot of debates online if she should be released back into society as the Manson obsession is far from over. Manson died in prison in 2017 after being incarnated for around 40 years. Despite never killing anyone himself, he was a cult leader who influenced others to murder and did some pretty awful things.
While there is no question that Manson was an evil human being, pop culture has been fascinated by the man and his stories, and several projects have been made surrounding his story. Even one of the Beatles' popular songs is known more for its Manson connections than being a Beatles song. Let's go over some of the strangest Manson references in pop culture.
Several films have examined the Manson cult including Helter Skelter (1976), The Book of Manson (1976), The Manson Family (2003), The House of Manson (2014), Manson Family Vacation (2015), and Wolves at the Door (2016). Beyond the Valley of the Dolls' murder scene was also inspired by the Manson cult murders. In 2019, Quentin Tarantino gave his take with Once Upon A Time… in Hollywood, set in 1969 around the same time as the infamous Sharon Tate murder. Movies weren't the only thing to be inspired by Manson… music has its ties too.
When you think of the Beach Boys, you probably think of summertime and not Charles Manson. However, they have a strange connection. The band's drummer Dennis Wilson actually met Manson in 1968 after picking up two hitchhikers that ended up being residents of Manson's Spahn Ranch.
They worked together on music and the Beach Boys reworked one of Manson's songs called "Cease to Exist," which became "Never Learn Not To Love." He was reportedly not happy with this and Manson even left a bullet on Wilson's bed as a threat but luckily he was never harmed.
Neil Young is another star to cross paths with Manson and work together. After learning the truth, he later wrote the song "Revolution Blues" after the 1968 killings. Young once said, "Musically I thought he was very unique. I thought he really had something crazy, something great. He was like a living poet. It was always coming out. He had a lot of girls around at the time and I thought, 'Well, this guy has a lot of girlfriends.' He was very intense."
The Beatles' song "Helter Skelter" is also very synonymous with Manson. Manson was obsessed with the Beatles and was convinced that he heard coded messages in the music, and the song "Helter Skelter" in particular inspired him to incite violence and start a race war. Not good. The song and its connection inspired a film about Manson by the same name.
Of course, television has its own obsession with Manson including the more recent American Horror Story Cult where actor Evan Peters plays the cult leader. Comedic shows have also made light of the horror including South Park which made him the star of a Christmas episode where Stan's uncle breaks out of prison with Charles Manson and brings him home for Christmas dinner. The whole ordeal makes Manson into somewhat of a Grinch character, earning a heart and surrendering back to the police.
While we don't condone the whole Manson cult, it is unfortunately a part of pop-culture that will live on no matter your stance on it.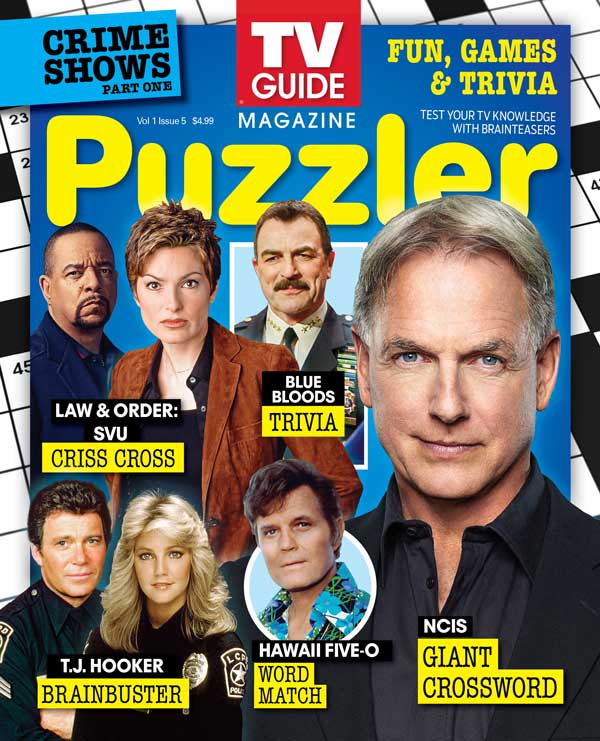 January 2021
TV crime shows have topped the ratings for years. This issue covers all your favorites!
Buy This Issue