'Parent Trap' & 'Pollyanna' Actress Hayley Mills Coming to Mid-Atlantic Nostalgia Con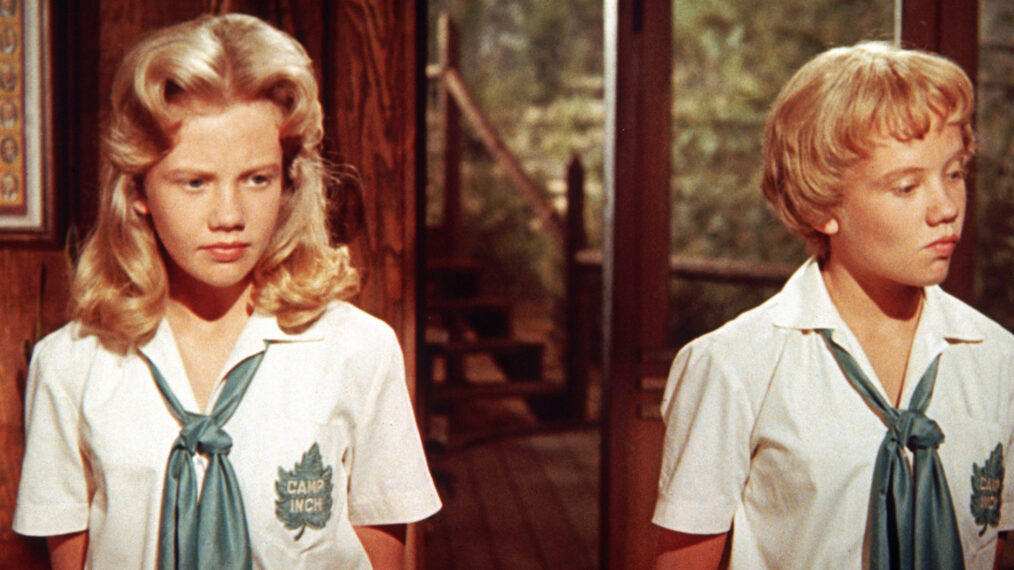 Fans of Disney's original The Parent Trap (1961) forever remember the bubbly, blonde, blue-eyed Hayley Mills who played the teenage twin sisters Sharon and Susan (in a dual role), where the girls meet for the first time at summer camp and swap places in a scheme to try and get their estranged parents to reunite. Mills, 77, will be joining the lineup of stars appearing at this year's Mid-Atlantic Nostalgia Convention taking place Sept. 7-9, 2023, at the Hunt Valley Delta Marriott in Maryland.
Long before Lindsay Lohan made The Parent Trap popular again in her 1998 remake, children and parents adored the original — specifically, Mills' turn as the tomboy Susan and the stuffy Bostonian Sharon, both roles requiring the young British actress to learn varied accents.
"A Californian accent was a little easier for me because I was surrounded by it," she shared in an interview on the Today show. "The Boston accent was somewhat elusive. And I think that shows in the film. But I was helped by the fact that the twins keep switching places. And they themselves got their accents muddled up, and I got my accent muddled up as well. So we were all in the same boat. But doing the split screen was was really fun, because I got to play each scene twice from two different people's point of view." She's pictured below in split screen with Maureen O'Hara and Brian Keith.
Prior to The Parent Trap, Mills first came to Walt Disney's attention at the age of 12, when she starred with her father, Sir John Mills, in the 1959 thriller Tiger Bay. Mills' mother, Mary Hayley Bell, was also well-known as an accomplished playwright and novelist. Walt first cast the young Mills in the beloved family film Pollyanna, where she played an overly optimistic orphan who made a lasting impact on everyone she met. Mills won a Juvenile Oscar for her 1960 role in Pollyanna, as she was just 14 at the time. [Sadly, in the 1980s Mills' Oscar statuette disappeared from her London home, but the Academy of Motion Picture Arts and Science replaced it in 2022.]  Mills went on to star in In Search of the Castaways (1962), Summer Magic (1963), The Moon-Spinners (1964), That Darn Cat (1965) and continues acting today, with her last more notable work in the TV series Unforgotten.
In 2021, somewhat timed with the 60th anniversary of The Parent Trap, Mills followed in her mother's footsteps and wrote Forever Young: A Memoir, where she discussed what it was like to be a teen star, working with Walt Disney, filming The Parent Trap and more.
"The experiences I had as a child star were unbelievable. It was magical for a child. I was so very lucky. I loved making the films – it didn't feel very different from the imaginary games I played. I always felt very at home in front of a camera – kind of protected and safe. I never had any nerves or felt self-conscious," Mills shared. In an interview with Vulture, she went on to say: "I met Walt Disney at the Dorchester Hotel and my parents were there, and my brother, and we bought our Pekingese puppy along, and it was just a really nice meeting with a lovely, friendly, warm, sweet, genuine human being, who happened to be Walt Disney. And after that, I never did another audition for years. The first time I had to do an audition, I think, was 20 years later. And it was a horrible shock! It's a dreadful experience to have to go through."
Also joining Hayley Mills at the Mid-Atlantic Nostalgia Convention will be her older sister Juliet Mills, 81, who also began her career as a child actor. Juliet was nominated for a Tony Award for her work in 1960's Five Finger Exercise. She progressed to film work, and then to television, playing the lead role in the sitcom Nanny and the Professor (1970-71). She received Best Actress Golden Globe Award nominations for her work in Nanny and the Professor, and for her role in the film Avanti! (1972). She won an Emmy Award for her performance in the television miniseries QB VII (1974).
You can book tickets now to the Mid-Atlantic Nostalgia Convention and meet both Hayley Mills and Juliet Mills, among many others.