Brazilian Singer Astrud Gilberto Who Sang 'The Girl From Ipanema' Dies at 83
Astrud Gilberto, a Brazilian bossa nova singer who became one of the biggest stars in Brazil in the '60s and '70s has passed away. Her granddaughter, Sofia Gilberto, shared the sad news on social media. She wrote, "I'm here to bring you the sad news that my grandmother became a star today, and is next to my grandfather João Gilberto. She was a pioneer and the best. At the age of 22, she gave voice to the English version of Girl from Ipanema and gained international fame."
Astrud's version of "The Girl from Ipanema" became insanely popular and helped to popularize bossa nova. During her long career, she recorded 16 albums. She also worked with famous artists including George Michael. Astrud grew up in Rio de Janeiro around a musical family and eventually met guitarist João Gilberto, whom she ended up marrying. The couple traveled to New York in 1963 so João could create an album with Stan Getz and Astrud worked as his translator.
The band needed someone to record the English lyrics for "The Girl From Ipanema" and Astrud volunteered with very little time to prepare. She didn't end up needing it because her vocals in the song made it a hit and it won the Grammy Award for Record of the Year. However, she actually wasn't credited on the track and only received $120 as a session fee! Even so, it helped to create her successful career. She began writing her own songs in 1970.
In the '80s, she formed a group with her son Maeclo and they toured around the world. Her final album called Jungle was recorded in 2002 and she stopped touring altogether, saying that being close to the public was "frightening." In the last decades of her life, she devoted her time to campaigning against animal cruelty. May she rest in peace.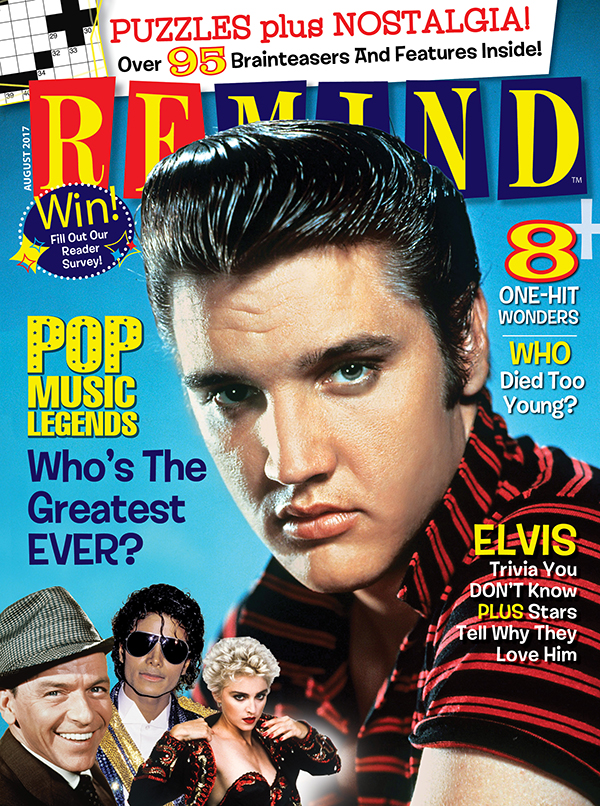 August 2017
Dedicated to the sights, sounds and stories of the golden age of pop.
Buy This Issue