We Have Pac-Man Fever and This LEGO Arcade Is the Only Cure!
Waka waka waka waka waka waka waka waka waka…
Leave it to LEGO to find new and awesome ways to tap into nostalgia and our pocketbooks. This time, it's the new LEGO Icons Pac-Man Arcade set getting a wide release on Saturday, June 4.
Like LEGO's previous Atari and Nintendo Entertainment System sets, this set brings back the feels of building with bricks and burning hours playing video games, all in one box!
"We wanted to re-create the experience of the '80s and the joy that people got from the arcade games of that time," says LEGO set designer Sven Franic. Mission accomplished there, Sven.
Measuring in at 13 inches high and with 2,651 pieces including a light brick, a minifigure and a mechanism that lets you move Pac-Man and the ghosts through the maze (it's not an actual playable Pac-Man game), this set looks incredibly fun to build and display somewhere.
But you're going to need a few quarters. The set retails online at the LEGO Shop for $269.99.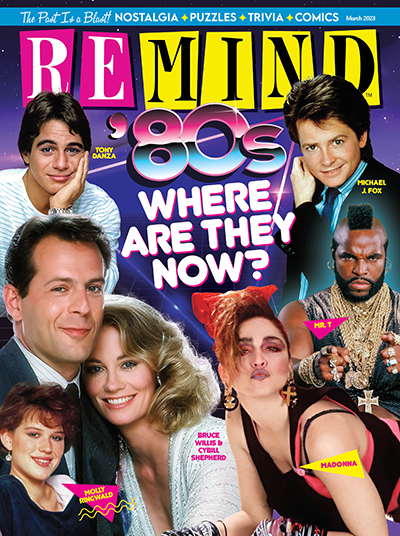 March 2023
Who can forget all the great TV shows, movies and music of the '80s? See what your favs are up to now!
Buy This Issue