How Well Do You Know The '90s Show 'Saved By The Bell'?
Zack Morris was always getting in trouble buy stealing the hearts of teenage girls, Screech was annoying, Slater was working out, and Kelly Kapowski was everyone's dream girl. Saved by the Bell was a popular series following a group of teens that ran from 1989 to 1993. Despite only airing a few seasons, the characters remain iconic and even spawned a revival with many of the cast members returning to reprise their roles.
How well do you know Saved by the Bell? Let's find out with a fun quiz! Make sure to let us know how many you got right and don't forget to check out what happened when some of the cast reunited at a recent '90s Con event.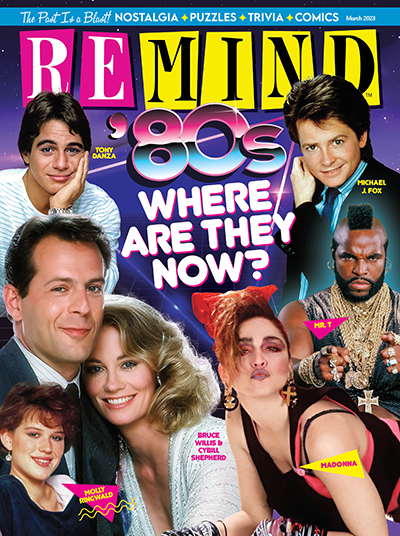 March 2023
Who can forget all the great TV shows, movies and music of the '80s? See what your favs are up to now!
Buy This Issue