'Thank God It's Friday': One of the Defining Disco Movies Turns 45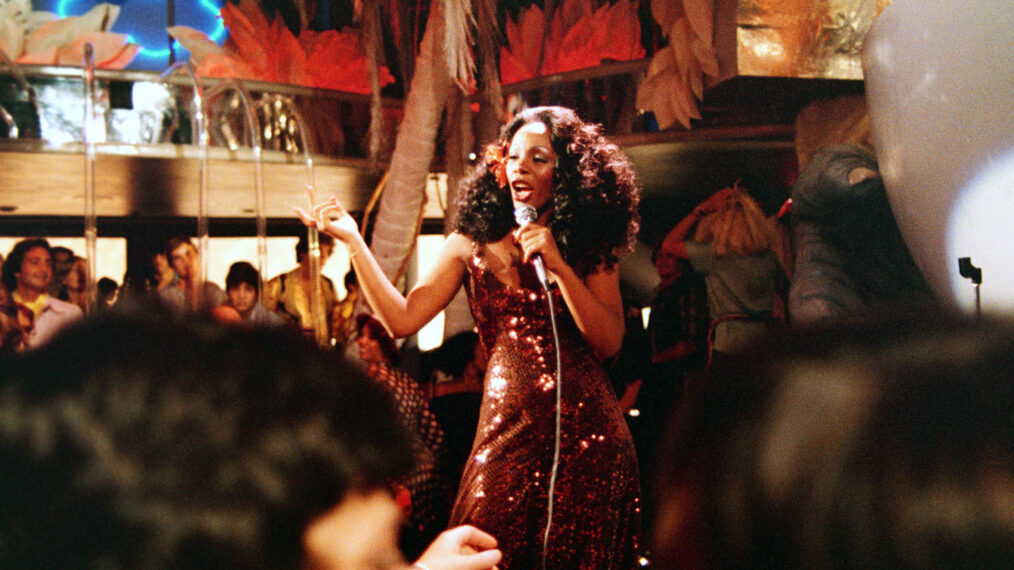 "After 5,000 years of civilization, we all need a break."
Truer words have rarely been spoken than those, which were used as the tagline on the theatrical poster for the music-filled 1978 comedy Thank God It's Friday.
The film was released in theaters 45 years ago, on May 19, 1978, and remains a defining disco film — maybe even more so than the more widely remembered Saturday Night Fever.
The latter movie is indeed a great time capsule of the disco era, bolstered by its classic and massive-selling soundtrack led by the Bee Gees, and its dance sequences out on the disco floor do capture the freewheeling feel of its time. But ultimately Saturday Night Fever is a drama. I think what I like about Thank God It's Friday a little more is how it largely focuses on disco fun — the "we all need a break" ethos found in not just the film's tagline, but throughout those years in general — without getting too serious.
In the end, both films are enjoyable, and they can be seen as companion pieces of sorts; film representations of various aspects of the 1977-78 height of the disco age.
And disco was riding high at that time. It was so popular, that just a few seconds into the start of Thank God It's Friday, even Columbia Pictures' famous "Torch Lady" cannot resist succumbing to the infectious disco beat that begins to thump on the soundtrack. So she takes a few seconds to do the hustle or something before getting back to her torch-holding duties.
"We all need a break," indeed. Even a cartoon Hollywood studio emblem:
As its title suggests, Thank God It's Friday takes place on one Friday at "The Zoo," a disco club owned by sleazy Tony Di Marco (Jeff Goldblum in an early role), and follows a number of characters on and off the dance floor.
The film's opening credits sequence, accompanied by the tune "Thank God It's Friday" by Love & Kisses, introduces us to some of these folks, who are all getting ready to clock out for the weekend and hit the Zoo on Friday night:
Most notable among these characters is aspiring disco singer Nicole Sims, portrayed by "Queen of Disco" Donna Summer, who is understandably billed as a "special guest star."
Under the character of Nicole's illustration on the movie poster, the text reads, "The long hot summer of the disco is her first acting role. Call the Fire Department." And Summer, as you would expect, does indeed heat things up, especially near the end, when Nicole gets her big break by performing the disco classic "Last Dance" at the Zoo.
"Last Dance" became one of Summer's biggest hits and one of her signature songs. It won a Best Original Song Oscar and a Golden Globe for writer Paul Jabara, who also coproduced the song with, among others, the legendary "Father of Disco," Giorgio Moroder.
That song leads the film's soundtrack, which is terrific — both the music that is only heard in the movie, as well as the tracks included on the companion album.
The songs are performed and/or produced by a who's who of notables who helped shaped the music of the time, which has endured and continues to be enjoyed. Those notables include artists like Summer, The Commodores, Diana Ross, Thelma Houston, the Village People, Cameo, Pattie Brooks and others, and producers such as Moroder, Alec Costandinos and Meco.
Thank God It's Friday was a coproduction of Berry Gordy Jr.'s Motown Productions and Casablanca FilmWorks, which was part of the famed Casablanca Records label.
Between the two of them, Motown and Casablanca had a number of superstar artists on their music labels whom they could use in the film, and a couple who could also appear in it.
Summer was signed to Casablanca at the time, and appears in that fictional role mentioned earlier, while Motown group The Commodores, the movie's other "special guest star," shows up as themselves to perform "Too Hot ta Trot." The group's "Brick House" is also heard in the background of the film.
"They got a whole year's worth of sound into one Friday night," reads the Commodores' caption below their illustration on the film's poster. That seems about right!
Also of note for music fans is costar Terri Nunn. While she would become famous in the next decade — when disco made way for things like New Wave — as singer for the band Berlin, Nunn was attempting an acting career during this time.
As an actor, she mostly made small appearances on TV shows like T.J. Hooker and Lou Grant; Thank God It's Friday was her only feature film. She plays high schooler Jeannie, who, with friend Frannie (Valerie Landsburg), hope to win the Zoo's dance contest and get themselves some KISS concert tickets.
A couple of other familiar faces are also in the cast. Debra Winger, in her second feature film, plays Jennifer, a new girl in town who visits the disco with a friend.
And DeWayne Jessie plays Malcolm Floyd, a roadie for the Commodores. About two months after Thank God It's Friday was released, Jessie would be seen again on big screens in what remains his most-remembered role — as R&B singer Otis Day (leader of Otis Day and the Knights) in the comedy National Lampoon's Animal House, which hit theaters in late July '78.