EGOT-Winning Star Barbra Streisand Turns 81 Today
Barbra Streisand turns 81 years old today (April 24, 2023)! To celebrate one of the best-selling recording artists of all time, let's go over some unique facts about Streisand and her life. She has been performing for decades and became the first woman and youngest person to achieve an honorary EGOT in 1970. She's also received a Presidential Medal of Freedom and Golden Globes, among other exciting achievements.
She was born Barbara but dropped an 'a' to seem more unique. Streisand began her career in the '60s and has been delighting audiences ever since. Her first motion picture was Funny Girl and it awarded her the 1968 Academy Award for Best Actress. Not only has Streisand proved to have the acting chops but she has a stunning voice and has had a number-one album in each of the last six decades.
In 1983, Streisand became the first woman to star, produce, direct, and co-write a major motion picture film, Yentl. The project was very close to her heart and ended up winning her the Golden Globe Award for Best Director, a feat that only a few women have ever won.
Streisand has been married to fellow actor James Brolin since 1998 and the two reportedly own an underground mall. American Horror Story creator Ryan Murphy was once invited to the mall and wrote about his experience, "We had dinner with Barbra and Jim [Brolin], and Kelly [Preston] and John [Travolta], and Gaga and I. That's all the people who were invited. And after dinner, she said, 'Do you want to see the mall?' And Gaga and I were out of that chair so fast. … We went down to the mall and spent an hour down there. She pulled out her collection of gowns from Funny Girl and Hello, Dolly! and then she said, 'Do you want frozen yogurt?' I could write a whole book about that night."
In the spirit of weird facts… Streisand is a longtime dog lover and she loved her dog Samantha so much that she had her cloned! Before Samantha died, they took cells from her stomach and mouth and used them to clone a new dog. She also adopted several other dogs and named them after Funny Girl characters. She once told New York Times the entire story and wrote in part, "So now I have three puppies at home, Miss Fanny, Miss Violet and Miss Scarlett, and it's a bit overwhelming. But we love them so much. Each puppy is unique and has her own personality. You can clone the look of a dog, but you can't clone the soul. Still, every time I look at their faces, I think of my Samantha…and smile."
Happy birthday, Barbra!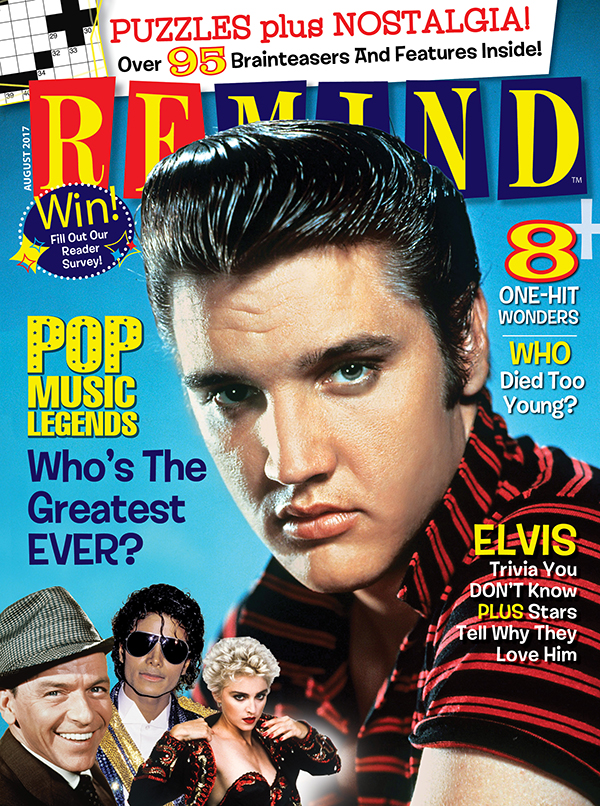 August 2017
Dedicated to the sights, sounds and stories of the golden age of pop.
Buy This Issue