Micky Dolenz is Keeping the Legacy of The Monkees Alive With New Tour
Micky Dolenz is not ready to retire. As the only surviving member of The Monkees, he is set to continue his solo tour, while performing many of the band's classic '60s hit songs. While The Monkees were never supposed to be a real band but a fictional band on a television show, they became so popular that their music stood the test of time. The band released four albums during the show's two-season run and nine afterward.
Now, Dolenz is the only living member of The Monkees. Davy Jones passed away in 2012, Peter Tork in 2019, and finally Michael Nesmith in 2021. Dolenz now feels responsible for keeping the band's legacy going and loves to perform for nostalgia lovers. On tour, he sings classic hits such as "I'm a Believer," "Last Train to Clarksville," "Daydream Believer," and even opens his set with The Monkees theme song.
Micky Dolenz is on tour and performs many of The Monkees' greatest hits
According to his setlist, he even shares tribute videos for his friends and bandmates. While Nesmith skipped several reunion concerts, eventually he got on board and toured with Dolenz in his remaining years. When asked about touring, Dolenz shared, "If you think of it as a band, it gets very confusing. 'The Monkees' was a television show about a band, an imaginary band. But [Nesmith] always said that because we could play, and you had to play and sing to get through the casting, it was like Pinocchio becoming a real boy. That was the interesting part – fantasy becoming reality. Art becoming life." He added, "I love singing those old songs. How can you not love singing 'I'm a Believer'?"
Dolenz's tour runs now until May 5 and tickets are very reasonably priced. In addition to touring, he is set to release a book in November titled I'm Told I Had a Good Time: The Micky Dolenz Archives, Volume One featuring photos, scripts, lyrics, and other fun details from his life, mainly during the filming of The Monkees.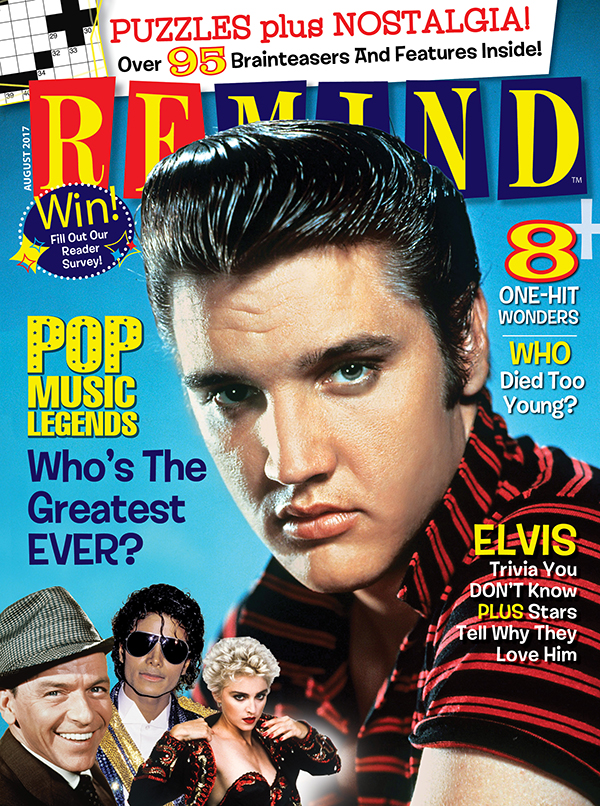 August 2017
Dedicated to the sights, sounds and stories of the golden age of pop.
Buy This Issue