Which '90s Boy Band Stars Are Married (And To Whom?)
In light of the news that Backstreet Boys star AJ McLean and his wife Rochelle are separating, it begs the question… which '90s boy band stars are married, in a relationship, and who are they with these days? Let's start with BSB and find out who the boys are with! Then we will focus on 98 Degrees and *NSYNC, rounding out a list of the top '90s boy bands. You might be surprised how many of them ended up marrying their high school sweethearts. Awe…
Backstreet Boys
AJ McLean
AJ and Rochelle have been married since 2011 and share two daughters, Elliott, 10, and Lyric, 6. They recently released a joint statement about deciding to temporarily separate with the hope of working on themselves and reuniting in the future. They wrote in a shared statement, "Marriage is hard, but worth it. We have mutually decided to separate temporarily to work on ourselves, and on our marriage with the hope of building a stronger future. The plan is to come back together and continue to nurture our love for one another and our family. We ask for respect and privacy at this time. Separation is hard enough without the commentary, please be kind and remember there are children involved." Their marriage has not been without ups and downs as AJ has struggled with substance abuse over the years.
Kevin Richardson
Kevin and his wife Kristin Kay Willits met while working at Disney World in 1992. She also appeared in the Backstreet Boys' music video for the song "I'll Never Break Your Heart." After dating on and off for several years, they got engaged in the late '90s around the same time that bandmate and cousin Brian Littrell got engaged to Leighanne Wallace. Both engagements were announced on MTV the day after Valentine's Day in 2000. They have been married since 2000 and happily have two sons after years of fertility struggles.
Brian Littrell
Brian met his wife Leighanne on the set of the Backstreet Boys' music video for their big hit "As Long as You Love Me." He proposed on Christmas 1999 and they got married in September 2000. Two years later, they had a son named Baylee Thomas Wylee Littrell who is now forging his own path in the entertainment industry. His debut country music album was released in 2019.
Nick Carter
Nick's relationships have been a bit more tumultuous before settling down in recent years. He married a fitness trainer named Lauren Michelle Kitt in 2014 after being tied to famous names such as Willa Ford and Paris Hilton. The wedding was filmed for his reality show I Heart Nick Carter and the couple went on to have three children together.
Howie Dorough
The more private one of the crew, Howie began dating Leigh Anne Boniello in 2000 after she had been working as the webmaster for the official Backstreet Boys website at the time. He proposed on New Year's in 2006 and they wed a year later. Howie and Leigh Anne also have two sons together and he now helps her with her eco-friendly handbag line called Eslla.
98 Degrees
Jeff Timmons
Jeff Timmons met his wife Amanda while co-hosting a New Kids on the Block event for Jordan Knight. This was after the hype of 98 Degrees and Jeff loved that she even didn't know who he was! They wed in 2010 and combined their family because Jeff had children with his first wife. He has five children altogether.
Justin Jeffre
Justin is the most private one in the group. After being in 98 Degrees, he has been focusing on politics and activism. He is not reportedly married and there are no records of any previous relationships or marriages. He has definitely kept his personal life under wraps!
Drew Lachey
Drew Lachey married Lea Dellecave in 2000 after being childhood and high-school sweethearts. She was also a choreographer and dancer for 98 Degrees. They have two children, a daughter, and a son. The family now runs a performing arts day camp in the Cincinnati area.
Nick Lachey
Nick Lachey definitely has the most infamous relationships. He was married to singer Jessica Simpson for several years and their relationship was documented in the series Newlyweds: Nick and Jessica (fans remember the question… is it chicken or tuna?). After the divorce was finalized, Nick met Vanessa Minnillo (now Vanessa Lachey) in 2006 when she starred in his music video for the song "What's Left of Me." They dated on and off before eventually getting married in 2011, with the wedding airing on TLC. They now have three children and host the Netflix dating series Love is Blind and The Ultimatum: Marry or Move On together. Nick also recently hosted Perfect Match.
*NSYNC
JC Chasez
JC has been dating Jennifer HuYoung since 2018. She is an executive assistant at Broad and Cassel LLP and JC confirmed their relationship by sharing a sweet post using *NSYNC's song "This I Promise You" lyrics. He previously dated Kathryn Smith, Eva Longoria, Emmanuelle Chriqui, Bobbie Thomas, and Nikki DeLoach.
Chris Kirkpatrick
Chris Kirkpatrick has been quiet about his relationship status over the years until he started dating his now wife Karlyn M. Skladany. They got married in 2013 and had a son in 2017. At their Florida wedding, all *NSYNC bandmates attended as ushers.
Joey Fatone
Joey Fatone actually met his wife, Kelly Baldwin back in high school. They dated on and off during his *NSYNC years and eventually got married after having their first child, a daughter named Briahna. They wed in New York in 2004 and went on to have another daughter in 2010. Lance Bass is their godfather.
Lance Bass
Lance Bass came out publicly as gay in 2006. Several years later he went public with actor Michael Turchin and they got married in 2014. The ceremony was televised and aired a year later (Lance Loves Michael: The Lance Bass Wedding). After having some trouble conceiving with the help of a surrogate, they finally had twins, a boy and a girl, born in 2021.
Justin Timberlake
Perhaps the most famous person on this list with the most-high profile relationships, Justin Timberlake dated fellow pop sensation Britney Spears for quite a while and fans had a hard time getting over that breakup. After that, he was linked to actress Cameron Diaz before dating actress Jessica Biel. Justin and Jessica wed in 2012 and have two sons together, Phineas and Silas.
Did any of these marriages or relationships surprise you? Let us know in the comments!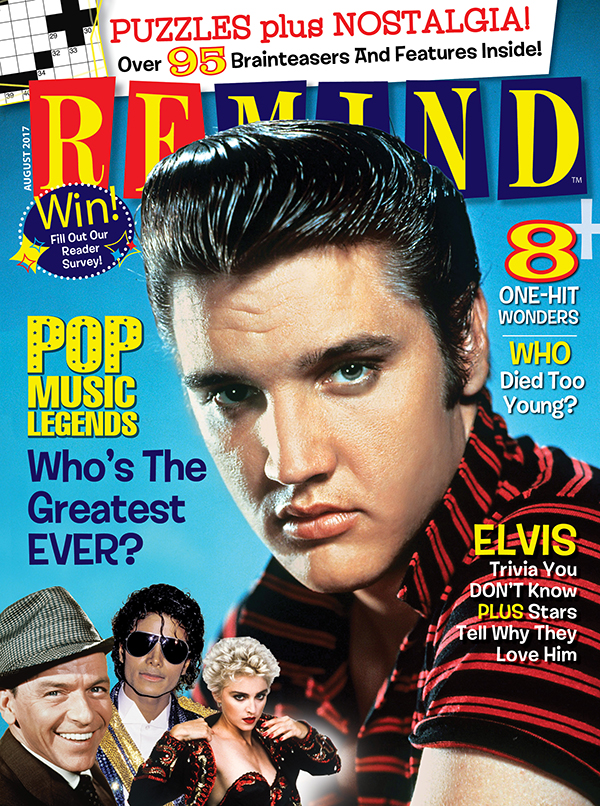 August 2017
Dedicated to the sights, sounds and stories of the golden age of pop.
Buy This Issue